Sorry for the delay, it's been a rough week for me, physical therapy is kicking my ass. But, alas, the show must go on! I am very pleased to announce that we have a  new contributor joining our very small team! Maxwell Heilman has many of the same interests in music, games and books, so he should be a great fit here as far as his likes. Also, he majored in journalism, so we have a pro entering the ranks! The link to his first review of the Depressive Silence re-release can be found at the bottom of the page, please check it out and give him a warm welcome!
There are tons of new releases this week! Personally, I am ecstatic to announce that Cryo Chamber just posted their first vinyl release, Black Corner Den by Atrium Carceri & Cities Last Broadcast, for pre-order! Get them while they're hot! More information on that below, along with many other noteworthy releases. I hope everyone is enjoying their week and if any of you are from the Houston area, I hope you found safety and a dry bed! Thanks so much to all our readers for you continued support! We would be nothing without our readers and the musicians that inspire us! We have a huge announcement coming up in the next week or two that will serve as a big thank you to both readers and artists! Until then, peace and godspeed!
New Releases & Preorders
A Bleeding Star – New Album Released (Xtraplex – Digital Only)
"Encyclopeiaferamorte Decuparactesdelosotros Vienhivernatomeindormir or short EDV, is a capsule one takes on dark sweaty nights. The kind of summer nights you have to sleep but you are too full of energy to stop your thoughts. Restless steamy nights. A capsule for soothing the heavy heat around and protecting you from the geiser of dysfunctionality in the world outside.
'Yo man, u restless? Here, have some EDV, it will calm u down'"

Anabasis – New Album Released (Østpreussen – Digital Only)
Follow Odysseus on his voyage throughout the enchanted ancestral islands of the great Hellene nation. Anabasis introduces us to the sorcery, underworld and other courageous feats of the great Odysseus on this "name your price" experimental dark ambient album!

Ancient Boreal Forest – New Album Released (Digital Only)
A compilation of hand picked tracks from the Ancient Boreal Forest catalogue. Set as "name your price" this is a perfect chance to get acquainted with the music of this atmospheric artist.

Atrium Carceri & Cities Last Broadcast – Preorders Available
(Cryo Chamber – Vinyl/CD/Digital)
The two bearded Swedes join forces on this collaborative album. Black Corner Den is the result of long winter studio sessions separated by the atlantic ocean but made possible by the internet. Lonely moments in the company of the night lamp, overlooking the messy pile of tape loops while the machines hummed and the piano played until the morning.
Pär Boström's dreamlike soundscapes combines with the careful melodies and elegant structures of Simon Heath. The perfect soundtrack for decadent nights or introverted reading sessions, preferably combined.

Brother Saturn – New Album Released (weareallghosts – Digital Only)
"Apollo, Can You Hear Me? is an exploration of subtle, dreamy electronics in a languid, luscious longform ambient manner. It is as much about restraint as it is about expression, Miller has not let his wonderfully five-steps-ahead creative mind runaway but has, instead, kept it tightly constrained and, in doing so, created an engaging collection of tracks that are cohesive, coherent and downright enjoyable." "name your price".

Cian Orbe Netlabel – New Compilation
H.P. Lovecraft Tribute [At The Mountains Of Madness]"(dark ambient, experimental, musique concrete, soundtrack)
Check out the album on archive.org here.
Dronny Darko – New Single Released (Digital Only)
"No matter how many times I wanted to leave my country for better life. No matter how sad a feeling is when you see old people on the street bagging for help because our government is too busy robbing itself. No matter all the bad aspects, this land will always be my home. This is where the soul lives. This is where it all started…
I created this track to celebrate the Independence Day of Ukraine, my home. I still believe in our people and that we can drive ourselves to something good. Fighting the all corruption, wars and all the bad stuff. Happy Independence Day, Ukraine!"

Grist – New Album Released (Sombre Soniks – Digital Only)
"It is time for our yearly dose of hypnotik mono goodness from thee mighty Grist, thee Blak Ritual Projekt hailing from Australia!
'Levitation' is thee fifth release from Grist for thee Sombre Soniks label and features three kompositions totalling just under an hour of apokalyptik minimalism and immersive Drone environments!"
From thee Artist: "For this season's Auguristic Offering, GRIST humbly delivers three pieces, two connected and one unconnected but old, so the first and last act as a Chronistic Bridge over the ancient thrashing abyss between them."

Haunted Me – New EP Released (Petroglyph Music – Digital Only)
Gretchen Feast on Slow Things is a long-form dark ambient track that takes the listner deep into the dark depths of its hauntingly dark drones, vocals and experimental noises. "name your price".

Holotrop – New Preorder Available (Rabbau – CD/Digital)
The dead birds are calling. Holotrop unleashes the dark side of Transpersonal Musick, visions of this world coming to an end. In his compositions, drones mixed with ritual sounds result in tremendously powerful tracks which evoke the feeling of desolation which throws us back onto the essence of mere human existence. The crawling rhythms together with distorted vocals make the darkness settling on our souls almost tangible. Holotrop created a world without hope that we find ourselves in as we walk the path towards our own downfall and decay.
In addition to the oppressive soundscapes, this work has been expanded to a philosophical compendium influenced by pioneers of anthropofugal thinking like Philipp Mainländer and Ulrich Horstmann. Freed from all cultural limitations, Holotrop dissects the abyss of human consciousness, leaving us in a desert of nothingness while the archaic soundscapes outline the entropy of all life along the lines of shamanic traditions. The dead birds sing their final song – the end is near!

Paleowolf – New Album Released (Digital Only)
"Fourth full length album by Paleowolf. Prehistoric tribal ambient, shamanic invocation of the ancient Ice age animal Totems, gigantic wildlife of the 150.000-9.000 BC, collectively known as Megafauna.
Early history of the planet Earth was ripe with lifeforms that may well go beyond our imagination. Still, animal world lost to our knowledge and percepetion is not lost to our collective unconscious and genetic memory.
There was once a magnificent and glorious time when giants walked the Earth. Colossal wildlife roamed the Ice Age tundras and steppes while early Hominids watched in awe. Impressions that these glorious beings, powerful specimens of mother Nature, made to the newborn minds of Ice Age humans was tremendous.
Prehistoric artist-shaman carves the lines and draws the glyphs in the cave walls, creating a Totem of the Megafauna, inviting the mighty ancestral energies of the Wild to take hold of tribe's life and destiny. The tribe chants and meditates in unison, summoning the Great Feral spirit of Nature."

Sana Obruent – New Album Released (Blackjack Illuminist Records – CD/Cassette)
Everybody who shat their pants listening to Sana Obruent's incredibly dark and terrifying predecessor album Dyatlov must feel like being taken back to life from the dead listening to the opening track of the new album August, simply entitled "I". It sounds like being pushed into an overwhelming stream of energy. A strong, wild river full of what life might have in store for you, full of all possibilities, all emotions at once, strangely positive on the surface, yet intimidating with its rumbling deep drones underneath.
It is a heavy album that Paul Lopez who is the sole member of Sana Obruent created. As if he wanted to imitate the sound of icebergs floating by or massive mountain ranges scraping the earth, it is intense Drone, bulldozer-like, heavy Drone that shakes the listener's living room walls. This can best be felt in "II" which sounds like the field recording of a giant spaceship which is passing through an alien portal heading for planet earth with dubious intentions on their minds.

Scott Lawlor – New Album Released (Digital Only)
"Inspiration for the music came from Tangerine Dream's Zeit
album, in particular, the first track called Birth Of Liquid
Plejades, one of my favorite tracks by this legendary band."

Sound_00 and Lefterna – New Album Released (Throne of Bael – Digital Only)
Collab 27 is a deep ambient release filled with thick washes of field recording sounds manipulated and contorted into droning textures. "name your price".

Tryhm – New Album Released (Kalpamantra – Digital Only)
Labyrinth uses a heavy dose of tribal/industrial drums and deep rumbling drones along with experimental vocal elements to give us a dark dungeon-like experience.

Vacant Stations – New Album Released (Winter-Light – CD/Digital)
Awaken. Force yourself up. Draw the blinds. Grey light burns your eyes. Plug yourself in. Step out of the door and fade in to the swim….
From the first opening moments of 'Day', you already know that you are about to experience something totally different from the artist 'Vacant Stations'. As the first solemn sounding notes play out, the mood is set, hanging in the air like a heavy, dark oppressive mantle. But all is not lost…there is always hope.
Vacant Stations is an ambient project hailing from London, UK who has a background in film and video. Through his music, Vacant Stations generally hopes to conjure visuals and inspire creativity. A little bit about the thoughts behind 'Clones' in the words of the artist himself.
"Some of the motivations and intentions behind 'Clones', are mostly concerning the theme of identity: A meditation on the conflict and pressures of striving for individualism in an era of homogenisation, while considering implications about the future of human identity as it inevitably merges with the technology it creates. A self-reflexive comment on what have come to be regarded as dark ambient genre conventions. Hopefully a sense of narrative also comes through." – Vacant Stations.

Voctum de Mortum – New Album Released (Digital Only)
An experimental dark ambient album filled with a plethora of field recordings and other sounds coming together to create something dark, unique and thought provoking. "name your price".

Voiid – New Album Released (Hexx 9 Records – Digital Only)
SR​-​783△ takes listeners into dark industrial noise soundscapes. As hypnotic as it is haunting, Voiid showcase a more experimental side of dark ambient that still upholds its atmosphere.

Sales!
Any record labels with sales and specials up on their sites should definitely give me a heads-up. I try to track down current sales for various labels but I'm sure some have slipped through the cracks.
Malignant Records – Bandcamp Sale (ALMOST OVER!)
Friendly reminder that there's 1 day left to take advantage of the 30% sale happening at the Malignant Bandcamp page. Head on over and use the code: dogdays30
https://malignantrecs.bandcamp.com/
Cryo Chamber – Atrium Carceri Sale #3
In this weeks sale we are focusing on Atrium Carceri
Save 50% on these digital downloads:
"This week I'm going to give you a few more glimpses into the Atrium Carceri mythos, these texts are taken from the CD Booklets and are also available on atriumcarceri.com."
Atrium Carceri & Eldar – Sacrosanct
This was one of my earlier albums on Cryo Chamber and it was the first real collaboration I did with Atrium Carceri and another artist, which has led me down a path of further collaborations.

Atrium Carceri – The Untold
We reached the bottom. Outside the sky is black but we see each other clearly. No color through. Did the stars take that from us?
As we stepped out, our feet crunched on countless shards of glass. Glittering dunes rolled endlessly. The ground squirmed with motion. I chose a piece and saw a man picking at his teeth. I reached for another, a woman undressing. At my feet I saw a thousand people looking back at their own reflections.
One of my captors whispered to himself: HE WATCHES US.
– Excerpt from the 17 page digital book The Untold Associated Collections

Atrium Carceri – Metropolis
Servus-
When we were gods, they were our slaves, now they hold our chains as we live oblivious to their existence.
They serve our enslavers now, and have been rewarded plentiful for doing so. They are the bankers, the judges, the priests, the commanders, the presidents, the educators, the kings and queens.
They love tormenting us for what we did to them in ancient times.
The Cowled Seers-
The Seers watch us day and night from the other side, their agenda is unclear.
Their pawns in our world tend to be homeless drifters who travel from place to place spreading the word of "truth" until the Servus eventually finds out and shuts them down.

Atrium Carceri – Archives I-II
The Archives collection is a look into Atrium Carceri's archived audio files from the last 10 years. This album was created using audio recorded during 2005-2015 and consists of B-sides, forgotten tapes, tracks that for one reason or the other did not make it onto one of the Atrium Carceri albums, or tracks that were in circulation but needed a remaster.

This Is Darkness Week In Review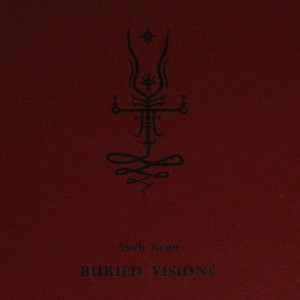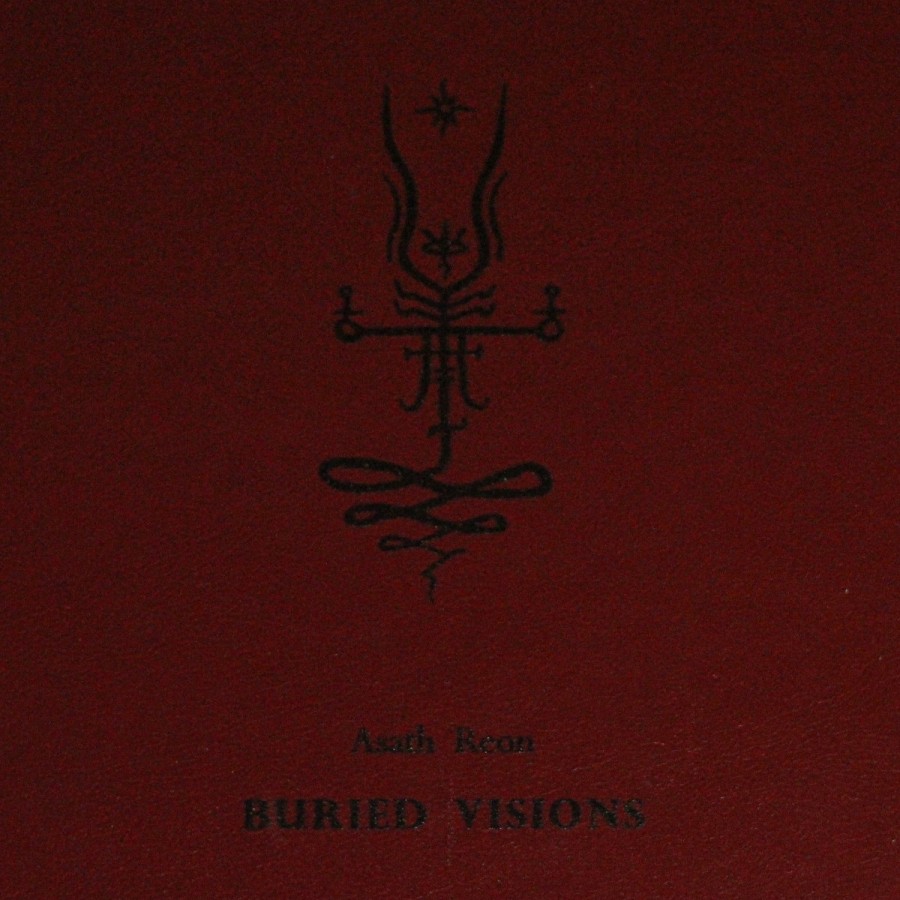 Asath Reon – Buried Visions
We should not be surprised to hear such a quality release. Black Mara Records have continued to prove that they are not going to back down from the realms of ritual dark ambient. They are slowly finding their niche, which diverges greatly from that of a label like Aural Hypnox, but finds an equally attractive balance and consistency in its form of ritual darkness. Michal Polgár has been honing his skills for years, and now more than ever he seems like he's truly found his calling. I would highly recommend Buried Visions to any fan of ritual ambient music. Asath Reon could easily become one of the heavy weights in this genre.
Read the full review here.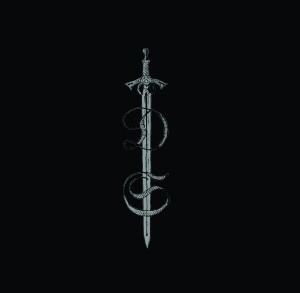 Depressive Silence – Mourning (first review from our new contributor Maxwell!)
The return of Depressive Silence stands as testament to the longevity of Ral's two-decade-old album. Though many modern artists continue heightening the instrumental and thematic elements of dungeon synth, Mourning stands as a distant lighthouse beckoning back to the source — a reminder of the potential this vein of dark ambient had already realized merely three years after The Song of a Long Forgotten Ghost by Mortiis which sparked it into being.
Read the full retro-review here.
Please consider making a donation!
This Is Darkness has gone live with the help of friends and supporters. I have been disabled since 2015, due to a spinal injury. Any support that can be given is greatly appreciated. Donations will go toward the maintenance of this site as well as additional promotion to increase its reach and influence. You can help through the donate button below,  or follow this link to the This Is Darkness Patreon page here.