The move is over and things are starting to settle again here at This Is Darkness. So, you can all expect to see lots of new things coming along in the near future. Some articles and projects that have been in the works for months will be coming to completion and unveiled very soon! In sticking with the vision for these Frozen In Time articles, I've spent the last week digging through every dark ambient related release that has surfaced since our last Frozen In Time post. I'm going to be a little more selective from here forward with the news shared as things like weekly singles and incredibly prolific artists can make it hard for newcomers or casual followers to find the newest releases of the highest quality. These kinds of things aren't an exact science, so if you feel I missed something extremely important, feel free to reach out!
-Michael Barnett
New Releases & Preorders
Ager Sonus – New Album Released (Cryo Chamber – CD/Digital)
"Ager Sonus is back with his second Egyptian themed album on Cryo Chamber, the first being Book of the Black Earth.
You open your eyes. Darkness. Silence. Oppressing silence. Your breath feels shallow, the air too thin to breathe. The space you are in feels narrow, the ceiling so close you can almost touch it. Your heart starts pounding as the feeling of panic brings you to your senses. You seem to be.. Underground, buried!
How did you get here? Fragments of your memories hover in front of you in the darkness like thin layers of fog, guiding you. Sand.. A desert.. Symbols.. Hieroglyphs… A faint voice calling you..
Ager Sonus brings us an ambient album set against the backdrop of lost civilization. Explore occult secrets buried in ancient tombs."

Astral & Shit – New Album Released (Black Mara – CD/Digital)
"Like a monolithic stone this album reveals the secrets of the Universe for the questioner. Beneath the veil of its darkness hides the depth of the beginning of time.
This album is something alien but familiar the Earth. That once came out of the Earth and now once again reunited. It was so long ago that we the living can't appreciate with common sense that has been revealed to us. Alarming and dangerous, but beautiful at the same time, it is Divo."

Atrium Carceri & Herbst9 – New Album Released (Cryo Chamber – LP/CD/Digital)
(Check out our review here!)
Ambient Veterans Atrium Carceri & Herbst9 team up on this mysterious album.
The harbor was humid and hot in this mysterious land, nothing like the frosty cold ports of home. Yellow smoke danced to the beat of the drum joined by hypnotic women. The crowd spiraled inward, dancing to far away bells and the murmur beneath the ground.
You awoke sweat clad in linen sheets, the naked woman passed a long pipe. The cherry sparked red like a dragons eye. Head leaned back against a soft pillow, body free falling from soothed skies. A thud as your body hit the ground on a pathway built by giants.
Chanting, ritual drumming and spoken word weave in and out of this album that pays tribute to the old ways.

Babalith – New Album Released (Sombre Soniks – Digital)
"Gramatique du Ciel is inspired by the intuitive and primal language of sound, as it is taught within sensitive nature, and is structured according to the seven spheres of paradise, in a way contrasting with Inferno, my second album for the label. Because of its peculiar linguistic shape, it is dedicated to the memory of the Portuguese sage António Telmo."

Carlo Giustini – New Album Released (ACR – Cassette/Digital)
'La stanza di fronte' or 'The Other Room', is Carlo Guistini's first work released under his own name. this highly conceptual release – the four tracks were recorded in four different rooms of a house built in 1966 – explores our relationship with homes, with the matter they are made of and with the scents that impregnate their walls.
Carlo Giustini recorded these 4 serene pieces by placing two microphones and two dictaphones in the corner of each room. the tones and the harmonies are translations of the vibrations of the house itself, Carlo's movements, and the noise of moving objects. the opening track even includes unexplained sounds and footsteps captured in one of the rooms while the house was empty and the mics were on.
"No need for the outside, as the walls, heavy as boulders, become the breath of a world that won't preach any sound. The humming of the mould and the cracks over the door jambs become companions to whom entrust your thoughts. And there's no need for anything else."

Darkrad – New Album Released (audiophob – CD/Digital)
"Jana Komaritsa presents the new album of her project Darkrad – Heart Murmur, released on German label audiophob. With this album she continues the theme of inner blackness and disturbances of mind, weaving the canvas of ominous world. Heart Murmur is a medical condition, when the sound of blood flowing can be heard in between regular heartbeat cycle. Darkrad creates swishing rumbling sounds of the tortured heart, sounds from the reality not seen, from the world not known, sounds from the dread, both inner and outer. Merging melancholic dark ambient passages, bitter melodies, disturbed vocals and raw noisy sounds, rhythms and basslines, she opens the door to the infinite dark and offers the listener to dive into the world beyond. Pure unrestrained emotion interweaves with once suppressed memories and fears, merging into one flow of hypnotic soundscape. Listen to her grim heart murmur, pulsating and vibrating in between the regular healthy heartbeat, frightful signals sent from the other side, penetrating the normal reality and spreading into our world. The album also includes bonus tracks: compilation contributions and former tape releases, partially in new versions, as well as remixes from Flint Glass and Mortaja."

Day Before Us – New Album Released (GH Records – CD/Digital)
"Adorned path of Stillness » marks the return of the neoclassical and dark ambient music act Day Before Us on the Argentina based label Twilight Records, in collaboration with GH Records. This is their sixth full length release. This new effort is an enthralling soundtrack for dark, solemn, thoughtful times. It incorporates acoustic and lyrical sections next to electronic textures and diverse processed sounds.
The general atmosphere offers precious moments of introspective melancholia punctuated by mysteriously hypnotic instrumentals. This is a multifaceted album but also remarkably cohesive with many dynamics, emotional movements that will ravish fans of haunting and touching cinematic music in a rather classical mood."

DeepDark – New Album Released (Digital Only)
After a very busy period of releases over the last year or two, DeepDark seems to have settled a bit and is now releasing his first album of 2018, Leaking From His Own Pores.

Eidulon – Preorders Available (Malignant – CD/Digital)
"Following an 11 year absence since his debut, Idolatriae, Eidulon returns a radically different entity. Whereas Idolatriae was haunting and minimal catacomb ambience, Combustioni is otherwise now a daunting, full on apocalyptic industrial, auditory excursion, complete with crushingly ominous brass chords, fearsome horn proclamations, organ, and doom filled atmospherics. Contributions of murderous, gnarled vocals courtesy of Nordvargr and Luca Soi, as well as caustic noise from Italian heavy electronic practitioners Naxal Protocol (ex-Cazzodio) add a powerful element, often cutting through a blaze of swelling tones and pneumatic percussive pummel, the only respite coming in the form of collaborative tracks with Kammarheit and Caul, which sees Eidulon returning to the foggy gloom and bleak isolationism that populated the debut. Collectively, it's quite the provocative declaration, shattering genre barriers and setting the soundtrack for a world of incinerated cities, global plagues, and nuclear winters."
Releases March 25, 2018

Flowers For Bodysnatchers – New EP Released (Digital Only)
Flowers for Bodysnatchers has taken us into a variety of interesting places and scenarios over the last few years. This time we go to one of the most repulsive times in human memory, the Nazi holocaust, at the scene of a gruesome slaughter at Babi Yar, northwest of Kiev, which took place over the course of two days in September 1941. Not for the faint-hearted.

Grim Heka – New Album Released (Digital Only)
Grim Heka is a Dark Ambient project from Darren Coyle. Composed on Eurorack modular synthesis, often improvised and recorded live. Tale of the Picts is his self-released debut album.

Hadewych – New Album Released (Malignant – CD/Digital)
"Though the project of Dutchman Peter Johan Nÿland, contributions from members of Trepaneringsritualen, Dead Neanderthals, Turia and veteran experimental vocalist Greetje Bijma, help Hadewych to function more as a collective as it amorphously shapeshifts and navigates through a broad swath of styles. And yet, Welving is so finely honed and skillfully crafted, that it works as a singular,whole, never losing a firm grasp on what remains at the core of its unique and dynamic sound. Still, it is nearly impossible to classify or define, utilizing a broad array of instrumentation, working in the monolithic, organic and the acoustic, and filtering it through a complex network of darkened, post-industrial, post-black, ritual hallucinations, and noir-ish Bohren And Der Club Of Gore deathjazz, with a steady stream of insistent bass, percussion, and spoken narrative to propel many of the tracks forward. Hadewych defines their music as black rituals channeling the ultra-grotesque, which is about an apt description as you're going to find, and yet it's that vagueness and ambiguity that manages to sum them up perfectly. One of the most unique and exceptional releases under the Malignant banner, and highly recommended for those unafraid to venture into realms unknown."

Kalpamantra – New Malignant Records Compilation Unveiled
(Kalpamantra – Digital Only)
The Portrait of Mortality is the next massive compilation in this series on Kalpamantra net-label which includes artists exclusively from the Malignant Records roster. Expect to see solo and/or collaborative tracks from all your favorite Malignant artists!

Kloob – New Album Released (Winter-Light – CD/Digital)
"Here on 'Remarkable Events', Kloob has brought a darker, much more intense, rich feel to his music, quite different from some of his previous works. The tracks switch between dark and light and you can feel the influence of his recent Eastern travels, crackling in the air, in the field recordings, in the synth sweeps and patterns and in the sonic landscapes that the album creates and carries you along. Make no mistake, this is not an album filled with the chants of Hindu monks and the busy clatter of every day Indian life. It is an intensely spiritual album, which for its duration will take you along the same paths traversed by the artist himself."

Land:Fire – Live Album Released – (Shortwave Transmissions – Digital Only)
These two recordings are from May 13-14th 2006 at the Sonic Lodge at Weezie/Galerie für zeitgenössische Kunst, Leipzig.

Mrako-Su – New Album Released (ΠΑΝΘΕΟΝ – CD/Digital)
"Coldest hour before sunrise. Moonlit valley covered with snow. Sharp outlines of pines standing still. Everything seems static, no single move, no birds or beasts, no clouds in the bottomless sky. The air is an invisible, perfectly transparent crystal. Endless quietly ringing sound seems to pervade everything… Is it real? Echo of this question falls into a void of silence. No one answers. Nothing moves. But the feeling is here, the presence, the instinct. Something is lurking, something is hiding… Remaining at the edge of sight line all the time. Maybe it's shadows, their predatory spikes. Perhaps it is the flickering of snow… Firstly unnoticeable vibration becomes evident, it has the rhythm, overtones. It calls someone… Maybe you?"

Nordvargr – Preorders Available (Cyclic Law – LP/Cassette/CD/Digital)
"With great honour we welcome one of Sweden's most revered craftsman of industrial soundscapes. "Metempsychosis", the transmigration of the soul, is the basic concept for the new album from Henrik Nordvargr Björkk. However, not in the classic reincarnative sense, but as a study of how souls rather than being judged by a higher power, themselves chooses what flesh to inhabit. To freely roam between the dimensions and to cling on to any form of life at will. These cycles of life and death, bound in part by flesh, inspired to create these tense and organic atmospheres – all synonymous with the journey of the soul. The result is a natural evolution of Nordvargr´s trademark darkness into more rhythmic and vocal compositions where the confrontational stance of Henrik´s other projects shines through; from the harsh bombast of MZ. 412 to the vocals of Anima Nostra, all surrounded by the darkest Scandinavian aura of horror. Featuring guest vocals by Trepaneringsritualen on the track "First East" and stunning artwork by Dehn Sora. Both LP & CS versions feature a different track listing than the CD & Digital versions."

Northaunt – New Album Released (Glacial Movements – CD/Digital)
***Read our review here.***
"Northaunt is the ambient project of Norwegian Hærleif Langås, and has since the late nineties released 4 albums where the signature sound is a mix of field recording from nature, soundscapes and ambient, inspired by norse nature and landscapes and our role as a part of nature.
The composing of ISTID came as a reaction to our modern lifes, our world and how it sometimes seem confusing, stressful and noisy. Put of by all this and inspired by books about earths history, iceages and the forces that formed the landscapes we have today, Hærleif started making ISTID, Iceage in Norwegian, to imagine a world of silence before man. This is the 3rd album in the series and we can now imagine man is about to start his lonely quest for meaning in the desolation."

Nubiferous – New Album Released (Digital Only)
Nubiferous is an artist I've been following for sometime. His music consistently moves under-the-radar, leaving his name a novelty to many dark/ritual ambient listeners. As with his earlier work, you can expect some raw ritual ambient with hints of tribal and folk music. His style is something of a cold, far-northern ritual ambient.

Phelios – Live Album Released (rabbau – Cassette/Digital)
"In 2015, Phelios enchanted russia with his outstanding performance. while listening, we more and more feel like cosmonauts diving deeper into the universe of this gifted musician, with every track being a microcosm of breathtaking beauty that we pass through on our journey. the foundation of these nine sparkling compositions are crystal-clear synth pads which are layered into sounds capes at various shades of dark ambient. combined with ritualistic drum patterns that pick up the pace in between droning bells, we awake from 'hibernation' until we reach 'atlantis' with its soft strings that brush away the last attachments we may have had to planet earth.
Martin Stürtzer, the mastermind behind the project, has truly left his fingerprint on the ambient music community. next to arranging concert series taking place in a church, he also pioneered in organizing his own performances within the wagon of a suspension railway, demonstrating his musical talent at the 'schwebebahnkonzert' in wuppertal in 2007. in line with his ongoing commitment to creativity, phelios again invites his audience on board to enjoy the excellence of his work – back in st. petersburg and moscow and now on raubbau. for those who already fell for phelios creations, two previously unreleased tracks, 'timelord' and 'cloud sector gamma' have now found their way on this very record. but whether you are already familiar with phelios or not – this album simply is a must-have for everyone who appreciates complex ambient music on the highest level."

protoU – New Album Released (Cryo Chamber – CD/Digital)
"Sasha further explores the themes of her first collaboration album Earth Songs. While her album "Khmaoch" explored the roots of civilization, "The Edge of Architecture" probes into the future of the modern age.
Black gigantic buildings loom over our hubris as we reach for the unnatural with each new brick in the wall. The night reeks of dark fluid as flickering neon lights reflect on wet streets. Winds howl over a jungle of steel and shadows of automated builders creak in the distance.
Field recordings blend with deep drone and ethereal overlays on this immersive album. For lovers of Sasha's unique style of cold and warm ambient blended together into an emotional ride."

Randal Collier-Ford – New Track Released (Digital Only)
"'Anti-Meme' is an updated version of the song, "Disgust", featured exclusively at live shows. 'Anti-Meme', originally created 3 years ago for live shows only, features a mix of "horror" elements and themes taken from the roots of albums such as, Dark Corners, De Vivis Somnium Mortis, Putredinis Illusiones Putredinis Illusiones. Adding this together with the first stages of live mixing industrial constructions for live shows (and future studio albums), 'Anti-Meme' was meant to settle the building atmospheres of live acts, fused with the visuals of an altar with candles and bones."

Ruairi O'Baoighill – New Album Released (Cursed Monk – CD/Digital)
To See Without Eyes is the final album in his trilogy, which also includes the albums Walpurgis and The Faceless One.

Sana Obruent – New Album Released (Digital Only)
"Recorded at the TSC Hideaway Studio – Somewhere In California – March 1, 2018. Thank you Electro Harmonix, Fender & Tascam. No synthesizers or keyboards are used in this recording."

Taylor Deupree – New Album Released (12k Music – CD/Digital)
"…Fallen was supposed to be, after all, a relaxed album, one that would come quickly, off-the-cuff, and with little regard to any rules or restrictions. It, however, ended up being one of the longest albums for me to create; well over a year and a half, as it had coincided with a particularly dark and difficult time in my personal life.
As the album progressed the thoughts of a freer, solo-piano sound quickly faded as layers of disintegration and noise came to the foreground. Half-broken tape machines and plenty of ghostly echoes helped hide the honesty of the piano as I hid myself, and my music, away under the cover of abstraction…"

Ugasanie – Preorders Available (Cryo Chamber – CD/Digital)
"Ugasanie returns with his 5th album on Cryo Chamber. This time exploring the vast landscapes of Antarctica.
The snowstorm builds on the horizon as the ice crackles under your feet. The faint call of someone beyond the blinding blizzard.
A subdued and chilly album in the isolated style that is Ugasanie's expertise."
Releases 6 March 2018.

Winterblood – New Album Released (Grey Matter – CD/Digital)
On L'ingresso, Italian dark ambient artist Winterblood takes us into a bleak and frigid lo-fi atmosphere, full of eerie elements lurking in the darkness. The opening track "Waldeinsamkeit II" follows it's predecessor in the use of blisteringly cold wind rushing past the field recording microphone. The analog snythesizer becomes increasingly prevalant giving the album an ever grittier edge as it progresses.

Yann Novak – New Album Released (Touch – CD/Digital)
"The Future is a Forward Escape Into the Past is the latest album by Los Angeles-based multidisciplinary artist and composer Yann Novak, and his second for Touch. It considers the relationships between memory, time, and context through four vibrantly constructed tracks that push Novak's work in a new direction while simultaneously exploring his sonic past. 'The Future is a Forward Escape Into the Past' is composed as a quadriptych – a single gesture broken into four parts – that meditates on the inevitable progression of time, our relationship to the past, and our distortion of the past through the imperfections of memory."

Other News
Infinity Land Press – New Book Released
"Infinity Land Press is pleased to announce the release of Thatcher's Tomb by Stephen Barber, an apocalyptic novel.
The book is illustrated by Martin Bladh and comes with an interview, with the author, conducted by Steve Finbow.
n an alternative narrative of Thatcher's 1979 rise to power – in which her regime unrestrainedly carries through the razing of resistant cities and the extermination of all opposition – forces of insurgency have to adopt aberrant strategies and inhabit subterranean, occluded spaces to combat that regime. One insurgent cell, in the North of England, conducts a dangerous adventurous journey through decimated and depopulated lands, via such sites as the Queen's Hotel Leeds, the Denge Acoustic Mirrors and the Hinkley Point Nuclear Reactors, in order to summon up the means to sustain their insurrection of the subsequent decades, until all of England has been transformed into the form of a mausoleum of itself, created and abandoned by Thatcher and her successors, and 'the problem of England' in its cruelty and banality takes on an outlandish life of its own."
Available to purchase here.
Infinity Land Press – Pre-orders Available
"Antonin Artaud's 1937 apocalyptic journey to Ireland and his writings from that journey form an extraordinary moment of accumulating disintegration and tenacious creativity in his work. After publishing a manifesto prophecy about the catastrophic immediate-future entitled The New Revelations of Being, Artaud abruptly left Paris and travelled to Ireland, remaining there for six weeks and existing without money, travelling first to the isolated island of Inishmore off Ireland's western coast, then to Galway, and finally to Dublin, where he was arrested as an undesirable alien, beaten by the police, and summarily deported back to France. On his return, he spent nine years in lunatic asylums, including the entire span of the Second World War. During that journey to Ireland – on which he accumulated signs of his forthcoming apocalypse, and planned his own role in it as 'THE REVEALED ONE' – Artaud wrote letters to friends in Paris and also created several magic spells, intended to curse his enemies and to protect his friends from Paris's forthcoming incineration and the Antichrist's appearance at the Deux Magots cafe. To André Breton, he wrote: 'It's the Unbelievable – yes, the Unbelievable – it's the Unbelievable which is the truth.' Many of his writings from Ireland were lost, and this book collects all of his surviving letters, drawn together from archives and private collections, together with photographs of the locations he travelled through. This edition, with an afterword and notes by the book's translator/editor, Stephen Barber, marks the seventieth anniversary of Artaud's death."
Recent Reviews on This Is Darkness
Atrium Carceri, Cities Last Broadcast & God Body Disconnect
– Miles To Midnight (Cryo Chamber)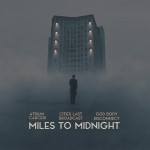 "Miles to Midnight is a brilliant and novel release for Cryo Chamber. Following on the footsteps of their recent release Heralds by Wordclock, Cryo Chamber takes the dark jazz elements in an even more focused direction. While they are obviously a dark ambient label at heart, it's great to see them taking chances and testing the waters of different genre influences, which should ultimately make for a more diverse catalog of releases and widen their fan-base even further. A highly recommended release especially, but certainly not only, for fans of dark jazz!"
Read the full review here.
Shock Frontier – Tumult (Malignant)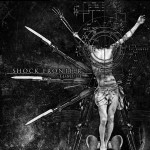 "Shock Frontier have absolutely proven their worth on Tumult. The album is challenging at times, but always at maximum intensity and always drenched in negative emotion, even during its more reserved, dark ambient leaning tracks. This new vision was given the full treatment by Malignant Records, housed in a beautiful DVD digipak with irradiated, irreligious, apocalyptic art created by Noculture. The sounds are mastered by death industrial veteran John Stillings of Steel Hook Prostheses. Kozletsky and Carney have bared their souls, grinding out tracks which surely took them into the darkest recesses of their psyches and Malignant gave them a platform to spill this deviant heresy on the post-industrial world. It is now left to us, the listeners, to share this dark beast with the unsuspecting masses. May they bask in its deviance… or crumble beneath its iron grip."
Read the full review here.
Bridge To Imla – The Radiant Sea (Winter-Light)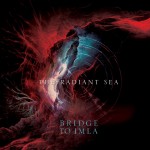 Bridge To Imla delivered a strong debut. An album which could have only been created by artists with a lifetime's experience in the field of ambient soundscapes. The album is equally as delightful when given full undivided attention as it is when played in the background, as an augmentation to some other activity. After this strong debut, we can hope to see more albums like this in the coming years from these two gentlemen. Until then, there should be many hours of enjoyment as one floats along on The Radiant Sea!
Read the full review here.
Atrium Carceri & Herbst9 – Ur Djupan Dal (Cryo Chamber)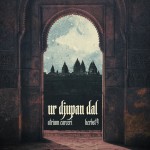 "Ur Djupan Dal should be a welcome release for any listeners that have been following the "second wave of dark ambient". Atrium Carceri and Herbst9 have both been performing at the top of their game for over a decade each. Ur Djupan Dal is a perfect example of how artists can come together to create not only sounds which delight, but storylines which have direct connections to each of their past works. I would recommend this album to any dark ambient listeners who enjoy the perfect blend of ritual, cinematic and traditional dark ambient music."
Read the full review here.
raison d'être – Alchymeia (Cyclic Law)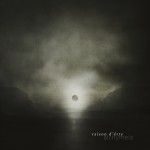 "It is not hard to imagine Alchymeia as the magnum opus of raison d'être. A return to form after years, Alchymeia is sure to delight and fully enrapture listeners. It is the perfect modern connection to the older works of raison d'être. If Peter Andersson will see this as his defining and final work, we will all likely hope for otherwise. But it is undoubtedly defining. It takes all the elements Andersson has been perfecting over two decades (closing in on three decades) of music creation and puts them to perfect use. The darkness is as dark as anywhere else in his discography, and the light is soul-gripping, heart-rendingly beautiful. Alchymeia is, in my humble opinion, the album we've all been waiting for from raison d'être. Truly a magnum opus in every sense."
Read the full review here.
Martyria – Martyria (Malignant)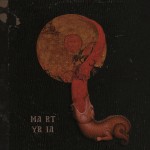 "Martyria aren't interested in simply recording interesting textures, instead taking listeners to the source through their authentically mystical expression. From its opening bell toll until its last notes fade into the annals of time, this tremendous debut succeeds not only as an incredible amalgamation of ritual ambient and world music, but an exercise in eschatological internalization."
Read the full review here.
Northaunt – Istid III (Glacial Movements)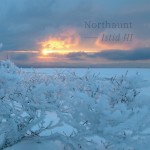 "Langås has been working these various aspects of his Northaunt sound since the late 90s. Istid III brings the old together with the new in a unique way giving us the best of both worlds. This release is also a step outside the ordinary, as it's been released through Glacial Movements, a label out of Italy that specializes in various types of polar ambient soundscapes. This should hopefully bring a new group of listeners to the Northaunt sound, as all the die-hard listeners will certainly find their way to his work regardless."
Read the full review here.
Ajna – An Era Of Torment (Reverse Alignment)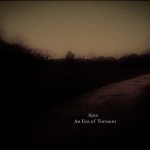 "With An Era of Torment, Ajna proves that he is still developing as an artist, each album that comes along shows improvements on techniques and a focus of vision. Much of the music is incredibly subtle, so fans of the more active varieties of dark ambient may not find what they are looking for here. But, if you enjoy artists like Svartsinn, Kave, or Dronny Darko, that create passive, but intricately crafted drone-work, you are likely to find much to love on An Era of Torment."
Read the full review here.
Please consider making a donation!
This Is Darkness has gone live with the help of friends and supporters. I have been disabled since 2015, due to a spinal injury. Any support that can be given is greatly appreciated. Donations will go toward the maintenance of this site as well as additional promotion to increase its reach and influence. You can help through the donate button below,  or follow this link to the This Is Darkness Patreon page here.