It's been a while since the last Frozen In Time, these articles are by far the most time-consuming part of This Is Darkness, and I've pondered ways of improving on the structure. In a way this is the same as usual, but I am covering the time period since April and the selection of releases I've chosen will be more focused.
I include sections of album descriptions which I find interesting/relevant. If there is no album description I will write a short one based on my knowledge, or I will skip the release. Context is everything with dark ambient. So, I find it increasingly frustrating to see a flood of releases with no description/context. Hopefully, my increased selectivity will make the time you spend here more valued and efficient. When my opinion is expressed below, it will be italicized. All other opinions are of the label/artist.
I've started with recent music videos, then we have my chosen selection of the latest album releases, then a selection of interesting odds & ends; unrelated things which you might enjoy, and finally an overview of recent articles on This Is Darkness.
I'd be happy to hear any feedback on Frozen In Time, your praise or criticism can be helpful going forward with this general-news-element of This Is Darkness.
Thank you all so much for following This Is Darkness and for all your support!
Michael Barnett
info@thisisdarkness.com
Videos
Artaud 1937 Apocalypse – Letters from Ireland
by Antonin Artaud
This is a powerful video promoting the new book released on Infinity Land Press.

Ashtoreth & Grey Malkin – "Pilgrim"
"Pilgrim" is from their new collaborative album The Hare and the Moon.

Johnny Jewel – "Spiral Staircase"
Johnny Jewel came to my attention with his dark jazz track "Windswept" in two episodes of the new Twin Peaks season. "Spiral Staircase" is from his latest album Themes for Television.

Leila Abdul-Rauf – "Hindsight"
"Hindsight" is from her new release Diminution, out now on CD through Malignant Records and vinyl through Cloister Recordings.

Nordvargr – "Sweet Death Triumphant"
From his new album, Metempsychosis on Cyclic Law. Video by Dehn Sora.

Templum N.R. – "The Unseen Tailor"
This is a track from the new album Memoirs of the Recoilers on Aural Hypnox.
Vortex – Valhalla (live)
"Valhalla" is from their new album, As Gods Fall, released on Cyclic Law. This live performance was captured at Leipzig Fire & Sun during the summer solstice of 2018.

New Releases
156 – New Album Released (156 Collective – Cassette/Digital)
Binaural field recordings of Brooklyn's Bed-Stuy neighborhood.
"Do or Die" is a 47 minute compiling of 10 A-sides of 10 field recording cassettes, while "Dead and Done" is 10 B-sides compiled.
"Do or Die Twenty Times" and "Dead and Done Twenty Times" are the original two tracks, with the same track over-layed backwards.
"Do Die Dead Done Forty Times" is "Do or Die Twenty Times", and "Dead and Done Twenty Times" atop of one another.

Alone in the Hollow Garden– New Album Released (CDr/Digital)
Seven ritual musick offerings to the Goddess of Love inspired by Sumerian, Babylonian and Egyptian spiritualities, adorned with ancient hymns and lyrics by Aleister Crowley.

Alphaxone – New Album Released (Cryo Chamber – CD/Digital)
Alphaxone is back with his long awaited 5th solo album on Cryo Chamber. Explore empty space and float above silent planets on the Edge of Solitude. Lush synths combine with wide atmospheric drones, recommended for space drifters.

Cameron Day – New Album Released (Facture – CD/Digital)
I've recently discovered these beautifully crafted releases on Facture. I highly recommend this one, and you should have a look at other offerings from this label, though they are not always 'dark'.

Physically, structures will fall into disrepair without proper maintenance, but decay can occur on many levels: spiritual, mental, cultural. Power corrupts, but it also leads to downfalls, as seen with a dictator who refuses to stand down even when the bombs are dropping and the end is nigh. As if it were at some nightmarish New Year's Eve party, Cameron Day's music sings the distorted, drunken line of 'out with the old and in with the new'. Ghastly grey areas and forever loops have come to replace the old, familiar verse of popular song: the first shoots in an indecisive, post-truth era. The collapse of a once-mighty kingdom can be ugly theatre, but the music's decline is a thing of ashen beauty.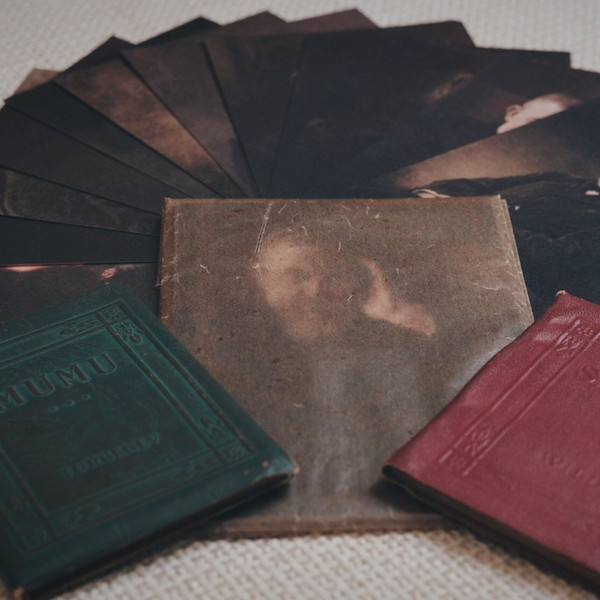 A drooping rose, or the artistic movement of 'urbex', which photographs and explores abandoned, decaying urban structures, oozes with a fading beauty. Cameron Day's music jitters and stumbles, but these melodies are very much alive, still trying to pull through the pain. Beautiful (and sometimes familiar) song-bursts splutter and trip as they fail, like a well-worn record. The tape is distorting, crinkling and tying itself up in impenetrable knots. Choral music is not immune to this, either: a piece will loop and gently reverse, reverberating a rosy death in music that should be full of life.
Cameron Day's tape loops are alienated things, taking on vacant expressions when removed from their original context (the looping trumpets on 'Born On Christmas Day' are tinted with rust). The icy sheen of winter, and the chilly draught of loose morality, lives inside the music, but there are two sides to every coin, and this garden 'represents a possible peaceful future beyond the current institutions of power'. Resilient shoots reclaim a Victorian dereliction. The strings are weak and distorted, lying on their hazy deathbed of hiss. The Castle and the Garden is music for the immediate dislocation – for changing times.

The Caretaker – New Stage Released
(History Always Favours The Winners – LP/CD/Digital)
This is the fourth stage in Kirby's brilliant Everywhere at the End of Time, which can be purchased digitally on Bandcamp, with one small price covering the entire previous and future stages of this serious. Also on vinyl, but they move quickly, I bought a reasonably priced copy of Stage 2 on Discogs last month. Highly recommended! Kirby says of Stage 4:
"Post-Awareness Stage 4 is where serenity and the ability to recall singular memories gives way to confusions and horror. It's the beginning of an eventual process where all memories begin to become more fluid through entanglements, repetition and rupture."
Reviews on This is Darkness: Stage 1-2, Stage 3-4

Coph Nia – New Album Released (Old Captain – CD/Digital)
Recorded almost two decades ago this obscure compendium by Aldenon Satorial for years remained a secret now regained to enlighten the pilgrims' progress. A Collection of Dead Drones and Aborted Soundscapes as a subtitle for the album, sums up a gateway to the darker realms reflecting the inherent duality of being. From mortal sins to immortality the symbolic circle made of branches and roots encapsulates us to provide ancient esoteric vitality Coph Nia is famous for. Discover your Verus Pastor at the base of the tree where 'Everything Is True'.

Corona Barathri & Emme Ya – Pre-orders Available
(Noctivagant – CDr/Digital)
This is one of the recent Noctivagant releases that has caught my eye for its physical options and has been making a lot of noise in the occult music scene. Definitely worth exploring!
A new opus of the occult project Corona Barathri recorded together with Emme Ya (Edgar Kerval, Colombia), dedicated to the aspect of Principivm/Leviathan.

Council of Nine – New Album Released (Cryo Chamber – CD/Digital)
The latest Council of Nine album, Exit Earth, focuses on the Heavens Gate cult, 39 members of which committed suicide in Ranch Santa Fe, California, on March 22, 1997. They did this in waves lasting three days, they received a signal in the form of a comet known as Hale Bopp. Once every 2000 years a signal from the level above human appears.

Cut The Light – New Album Released (Black Mara – CD/Cassette/Digital)
Aphotic, total darkness. A place where there is no light. The place where the demonic darkness reveals his strength. Like all Black Mara releases, Aphotic comes in a standard edition, this time in the cassette format, or in a special limited edition CD format, which comes with a hand-made magic book, natural black petroleum, and a black wax candle.

Dark Awake & Regard Extrême – New Album Released
(La Esencia – CD/Digital)
Regard Extrême and Dark Awake has managed to create the ultimate mythological concept split album about Ulysses and his adventures, inspired by the Greek Epic poem Homer's Odyssey!!! Both bands worked on all tracks together, combining their styles and forces to create this opus. An album with a rare quality and class absolutely essential for any fans of Martial Industrial , Neoclassical, Epic, Ethereal, Dark Ambient etc..
The key parts of the Ulysses story are unraveled in a magnificent way both in terms of feeling and atmosphere.

Dead Melodies – New Album Released (Cryo Chamber – CD/Digital)
Dead Melodies is back with his second album on Cryo Chamber, The Foundations of Ruin. Following on from his last album, Legends of the Wood, we return to the isle of mist and dig deeper into the narrative.
"The wrought iron gate creaks open to the overgrown driveway. Up ahead, flickers of lightning make out the hazy silhouette of a large house veiled in a dense fog. Shelter! Finally, somewhere to rest your head after that terrifying ordeal in the wood.
The house, a ruinous crumbling remnant of better days stands lonesome in the unruly grounds; like a keeper bestowed with time itself. An ornate wooden door hangs broken on its hinge, the windows cracked and vines creep wildly from every crevice like tendrils from the netherworld. Something definitely feels wrong here, but with hours till dawn and the relentless storm wailing through the surrounding trees, the will to survive the night defeats all reason to fear this shady forgotten sanctuary.
Stepping inside the once stately ruin, the great hall teems with decay and an age of sedimentary dust covers every surface; any remnants of life that once knew this place are long gone. Doors and stairwells stem off in all directions. With a creaking silence and a deathly stillness consuming the air, you contemplate which way to go. But then, a noise… is someone there? The temperature drops and a familiar chill runs down your spine…."
Recommended for fans of soundtrack like experiences and cinematic dark ambient.

Desiderii Marginis – New Album Released (Digital Only)
Vita Arkivet is a mini-album Desiderii Marginis quietly dropped a few months ago. This one, in my opinion is truly amazing and I've been meaning to give it more time and a proper review. Highly recommended! I'm hoping to see this beauty land on a vinyl somewhere, the 41 minute length really helps that along.

Dødsmaskin – New Album Released (Cyclic Law – CD/Digital)
On their latest album the Norwegian duo pushes some of the hard hitting, mechanically textured aesthetics of their previous release "Fullstendig Brent" to the forefront. A dystopian commentary on the risks inherent to the antagonistic nature of humankind, and how the overwhelming and uncertain scope of Industry 4.0 – of progressively more powerful technology and strong AI – may end up amplifying those risks beyond human control. Given this conceptual framework, Dødsmaskin have aimed to develop a sound palette that shifts between both droning and pulsating brutality that represents unstoppable forces in motion and bleak atmospheres that denote an age of growing futility and – ultimately – self-inflicted extinction. Mastered by Rafael Anton Irisarri at Black Knoll Studio, NY.

Dødsmaskin – New EP Released (Digital Only)
This EP is self-released by Dødsmaskin and was available for free in its first week after release. Djevelens Intervall is more in line with their Fullstendig Brent album, harsh dark ambient, this time focused on invoking the devil, through music.

Druhá Smrt – New Album Released (Sombre Soniks – Digital)
Egocideum is a composition in three movements, a completely new sound ritual work, but in some sense it is continuing the journey of Transcurrence and Occurrentium albums, the second and third chapters of a first trilogy. After a long time, we were able to find the discipline to delve further, as the evolution of our life-current flowed closer to the source of the spring.
The theme of the latest chapter of the second trilogy is 'crossing the Abyss' in terms of magick, or 'bridging the gap' in terms of existentialism. We realized this musickal event from the perspective of Druhá Smrt by using our full concentration and intention.

Eagle Stone Collective – Latest Releases
(Eagle Stone Collective – Digital Only)
Eagle Stone Collective is a net-label out of Albi, France that I have recently begun to follow. Their releases fall more into an ambient americana realm than dark ambient, but the similarities are close enough to warrant coverage here. I am supplying several of their latest releases which you should certainly check out, as they are "name your price" and support if you so choose.



Eidulon – New Album Released (Malignant – CD/Digital)
Following an 11 year absence since his debut, Idolatriae, Eidulon returns a radically different entity. Whereas Idolatriae was haunting and minimal catacomb ambience, Combustioni is otherwise now a daunting, full on apocalyptic industrial, auditory excursion, complete with crushingly ominous brass chords, fearsome horn proclamations, organ, and doom filled atmospherics. Contributions of murderous, gnarled vocals courtesy of Nordvargr and Luca Soi, as well as caustic noise from Italian heavy electronic practitioners Naxal Protocol (ex-Cazzodio) add a powerful element, often cutting through a blaze of swelling tones and pneumatic percussive pummel, the only respite coming in the form of collaborative tracks with Kammarheit and Caul, which sees Eidulon returning to the foggy gloom and bleak isolationism that populated the debut. Collectively, it's quite the provocative declaration, shattering genre barriers and setting the soundtrack for a world of incinerated cities, global plagues, and nuclear winters.

Eximia – New Album Released (Cryo Chamber – CD/Digital)
Eximia presents us with a sound design and field recording heavy album about an alien invasion. You won't find many harmonic elements on this album. It instead serves as a backdrop where Dominik has crafted a soundscape that sucks you into it's atmosphere.
"For centuries people have been looking at the stars, wondering if we are alone in this infinite universe, or if there is someone else out there. Would they be friendly and if not, would we be ready for them?
They came without warning.
Our weapons pointless against these behemoths covered by storm. When I lay my eyes at their divine beauty in all it's power and destruction, I feel no anger nor sorrow, I feel awe. Our new gods have arrived."
Highly recommended for fans of field recording and closed eyes listening."
Eximia reviewed on This Is Darkness.

Harrogat – New Album Released (CD/Digital)
Harrogat is a dark ambient artist out of Rome, Italy that I've been following for a few years. His music falls on the more active and horror ends of the dark ambient spectrum. Of note, is an appearance from Cryo Chamber veteran Enmarta, whose viola work is always a pleasure.

Hezaliel – New Album Released (Eighth Tower Records – Digital)
"I made him just and right, sufficient to have stood, though free to fall."
― John Milton, Paradise Lost
Hezaliel is a project from Belgian musician Steve Fabry. It is one of his three. This is his dark ambient endeavor whilst the other two, The Nighstalker and Sercati, are carved of melodic black metal and gothic/dark metal, respectively. Hezaliel explores the darkest territories of Fabry's inner world, the subtle ultraterrestrial frequencies buried under his personal "paradise lost".

Inade – New Album Released (Loki-Found – LP/CD/Cassette/Digital)
With the all new album after 9 years, Inade return with another work that indicates a codifying of their sound world full of mysterious design, unspoken secrets and dreams of ancient origin.
The immersive arrangements and haunting voices are supported by crackling electronics painting a dark and earthly picture. Infinite eons have passed through the labyrinthine hierarchy of deep fusing drones, tectonic soundscapes, percussions and ritual instruments – sonically sculpturing that which lies deeper than matter, time and space.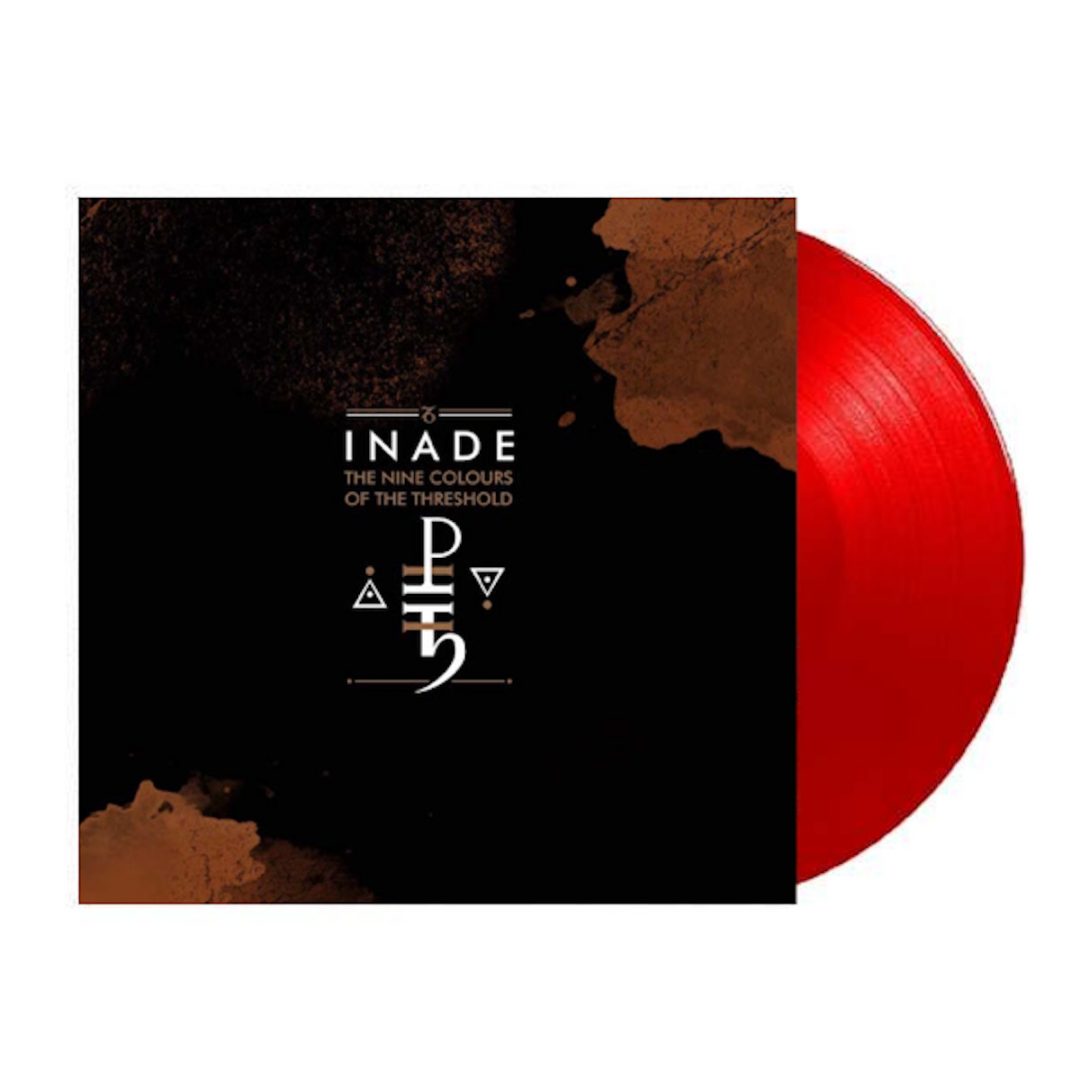 The intriguing tone colour on The Nine Colours Of The Threshold is generally one of heroic majesty, a kind of epic intimacy, with light and sparkling fragments. It is the narrow, hidden tracks that lead back to our lost homeland, what contains the solution to the last mysteries is not the ugly scar that life´s rasp leaves on us, but the fine, almost invisible writing that is engraved on our body.

Inner Vision Laboratory – New Album Released (Winter-Light – CD/Digital)
"The inspiration for this album came from different science-fiction and post-apocalyptic books and movies, but also from the artists' personal thoughts regarding mankind's condition.
Relics is a musical illustration for the very distant future, where humanity has failed in its progress and moved to total annihilation. Relics are the only things humanity has left behind. Other higher advanced civilisations will come to visit our now desolate planet to collect these relics; these fading tokens of the past. They come to visit the Museum of Savages, who destroyed their own habitat and rendered their once beautiful planet uninhabitable."

Leila Abdul-Rauf – New Album Released
(Malignant [CD] & Cloister [LP] – Digital)
The follow-up to Leila Abdul-Rauf's 2015 highly acclaimed Insomnia album, Diminution sees the San Fransisco Bay Area-based, multi-instrumentalist take a more stripped-down approach to her uniquely haunting and shadowy soundscapes. While retaining a firm grasp on the feeling of urban loneliness and early morning solitude, Diminution's tracks are generally longer than previous works and feel more spacious and open, where sparse melodies and gentle textural flow meet ethereal choral vocals, distant trumpet, delicate guitar, and luminous, yet melancholy drones and warm tonal drift.
All songs on Diminution were composed, performed, and produced by Leila Abdul-Rauf, mastered by Myles Boisen at Headless Buddha Mastering Lab, and the album is completed with stunning artwork by Matthew Jaffe and layout by Kristoffer Oustad and James Livingston. Diminution is another spellbinding work from Leila for those seeking solace in quiet and introspective music residing just on edge of consciousness.

Lesa Listvy – New Album Released (Cryo Chamber – CD/Digital)
Moscow based quartet Lesa Listvy debuts on Cryo Chamber with Way Home.
On this highly atmospheric release you get a mix of deep analogue drone, dark beats, ethereal walls of sound and subtle field recordings.
"Years ago the beat of the shaman's drum pulled your tribe out of the motherland. Now as you make your way home everything has changed. The smell of burnt wood linger in the canopy of the forests, clicking machinery reverberate deep within. Trees malformed, technology fused with nature, the prophecy of the shaman was wrong. The ancient land now lies perverted by the swarm, but the tribe is coming home."
Highly recommended for fans of warm analogue ambient.
Reviewed on This Is Darkness.

Manifesto – Preorder Now Available (Reverse Alignment – CD/Digital)
Magnus Zetterberg is returning with a new haunting opus of darkest industrial ambient accompanied by Axel Torvenius wonderful art. Hive is a ghastly exhibition into the foul world of humanity. A soundtrack to devastation.
Releases 17 August 2018.

Mater Suspiria Vision – New Album Released (Phantasma Disques – LP/Digital)
Not dark ambient, on most of their releases at least, but certainly of interest to dark ambient and horror fans alike, 666 is the latest full length album by this group which covers music and film. After the release of their last two films Phantasmagoria I & II, and a set of musical releases to accompany, Cosmotropia de Xam and Rachel Audrey return with a full length in it's own right.

Moloch Conspiracy – New Album Released (Eighth Tower – CD/Digital)
"While the companions' dread was reflected in the stones a way opened. The streaming water formed an ocean that crystallized the light from the incantations and spells of our guide. They discovered the cult that was upsetting the place and that was abandoning itself in despicable rituals from the depths of time".
A metaphysical journey into a cave. Each track draws a path into an esoteric and mysterious story related to Mesopotamian myths. Cavernous drones alternate with glacial and cinematic passages, enriched by acoustic improvisations. Meditative, darkly elegant, the Moloch Conspiracy work often touches the impalpable consistency of avant garde music."

Moss Covered Technology – New Album Released (Facture – CD/Digital)
His Many Seas is a personal voyage, as the artist's father was suffering from cancer at the time of the album being written. A well-travelled man, His Many Seas sets sail to quietly conquer and navigate another unexplored, painful continent: the frightening landmass of coming to terms with his father's illness, steering through the trials of life as well as acting as a dedication to his father's love of travelling. The illness itself heralded the beginnings of a new journey. Recalling the feel of the Arctic Ocean, His Many Seas thematically revolves around exploration, and the release includes vintage nautical Nories tables, Elisha Kent Kane – Arctic Exploration inserts along with 'famous explorer' double side prints.
Hand made book-bound CD covers (1260 g/qm FSC certified), lined inside / outside with luxury Italian paper from Florence, glass mastered CD (not CDR), vintage nautical Nories tables (circa. 1920) resting inside old glassine bags, vintage Elisha Kane Arctic Exploration inserts (circa. 1869), a collection of 9 x double sided A6 'Hassan's Greatest Explorers' prints, dried flowers. All rests inside luxury hand cut envelopes. Individually numbered / stamped.

MZ.412 – New EP Released (Cold Spring – 10″Vinyl/Digital)
The resurrection of the originators of Black Industrial.
NORDVARGR ᛣ DRAKH ᛣ ULVTHARM
2018 marks the 30th anniversary of MZ. 412. The long-awaited new album Svartmyrkr has been born and will be released later this year on CD and double vinyl.
But first, Ulvens Broder.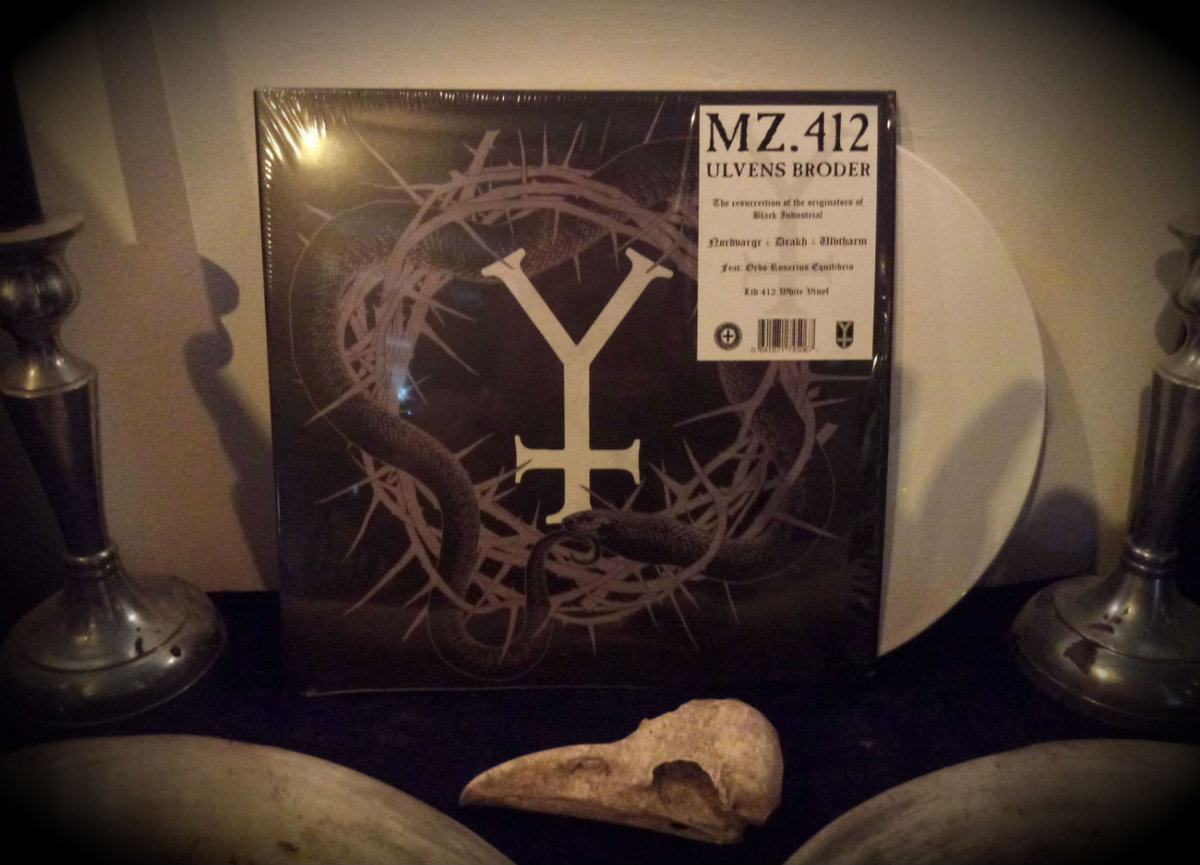 The limited edition 10″ Ulvens Broder is taken and adapted from the forthcoming album and features a very special B-side with Tomas from Ordo Rosarius Equilibrio. 412 x white vinyl – 412 x red vinyl – 412 x black vinyl.
IIII I II. Enki be proud!

Paleowolf – New Album Released (Digital Only)
Paleowolf continues the archetypal journey with the new thematic album. Fourth full length release Primal Earth delivers archaic, meditative paleo-ambient, and takes you on an atmospheric journey deeper into the obscure past. Witness the dawn of complex life on Earth – the mysterious and majestic Paleozoic-Mesozoic era. We embark on a voyage through the archaic Devonian seas and immense swampy forests of Carboniferous; across the amphibian Permian landscapes; up to the tropical Triassic, Jurassic and into Cretaceous – the final dominion of titanic reptilian beasts.
The vision you are about to experience is inspired by an ancient era when colossal reptilian beasts, gigantic insects, bizzare marine creatures and immense forests that spread all across the massive supercontinents, reigned this world supreme.
Primal Earth is a unique piece of art, a glimpse into the times before memory. This one-hour long soundscape invites the listener to completely immerse oneself into the fathomless world of ancient archetypes. They say that all that is left of these titans of Old are their remnants in stone and dust… But they are now here. And they live once again."

光淵 (Pool Of Light) – New Album Released (ΠΑΝΘΕΟΝ – CDr/Digital)
Giant slabs of stones moving towards eternity under the bright bottomless sky. Aerial view of the huge valleys covered with snow, which is about to start melting, welcoming new winds and filling with new aromas. It comes and goes, the spiral, the return. What is time for something which is immortal? Only a cycle, the multiplicity of forms, each speaking its own language but every time about same thing…

Rafael Anton Irisarri – New Album Released (Umor Rex – Cassette/Digital)
The NY-based producer returns to Umor Rex with a new album, in which the musical discourse and the physical form of the release have an equal, crucial importance. Sirimiri is made of four long and mid-length pieces, each composed of different perspectives, processes and identities. However, Rafael seeks to blend subjective time with the listening experience. A sort of loop and repetition, sub-sequence-based sound. Following Eno, nothing happens in the same way twice, perception is constantly shifting, nothing stays in one place for long. If The Shameless Years was located between beauty and active tragedy, Sirimiri travels inside the beauty and melancholy of an observing eye, a quiet rebel insurrection. Another substantial difference is the distance from general and globalized concepts; in these unfortunate times, Sirimiri looks for personal sorrows, and places its focus on the particular. Even the names of the songs evoke this in small ways, like in "Sonder", the feeling of realizing that everyone, even a complete stranger, has a life as complex as one's own. Sirimiri means 'drizzle' in Basque, and we cannot find a better word to describe its content."

Skeldos – New Album Released (Cassette/Digital)
Ilgės is the latest release by Lithuanian ambient artist Skeldos. In his words:
The album was inspired by a poem by the Lithuanian writer Antanas Škėma titled "A Lie", which talks about the hope that there is something important beyond the desolate routine. Two extended pieces awash in melancholy and longing revolve around a silent question: perhaps that which is crucial is really nearby?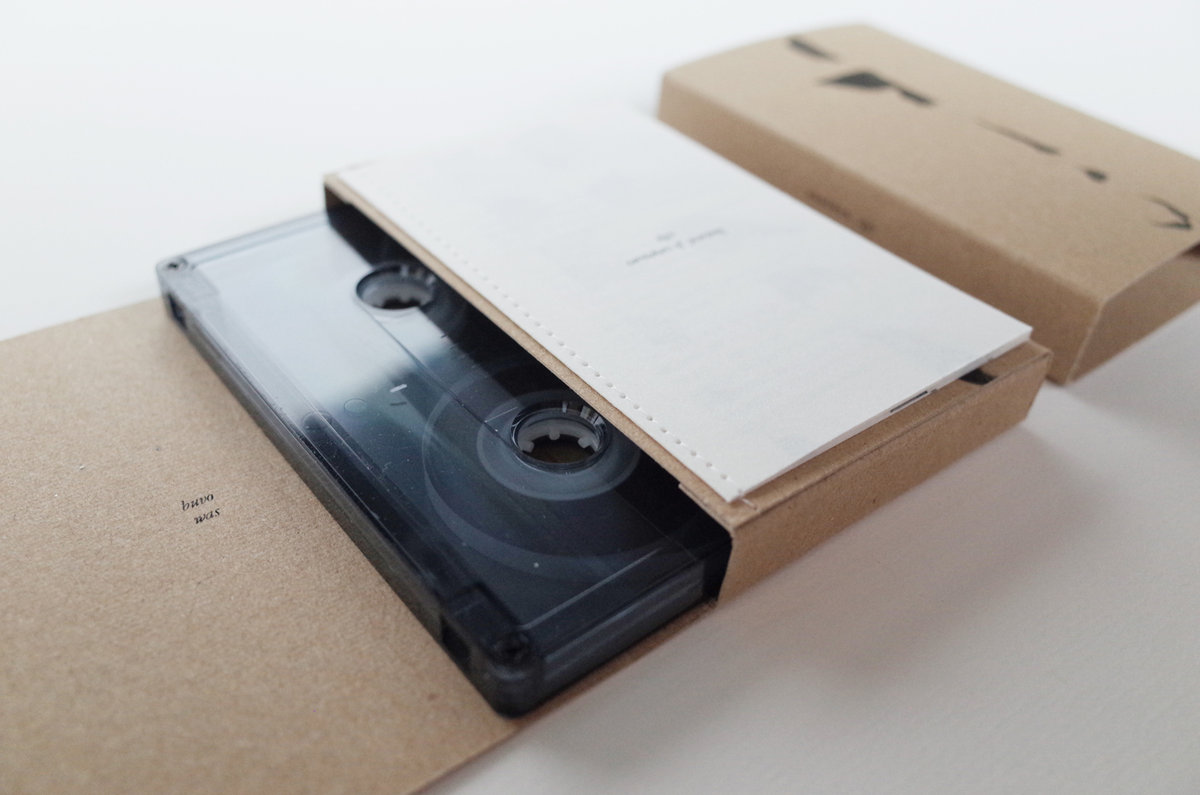 Ilgės was recorded in 2015-2018 using acoustic instruments (accordion, Lithuanian zither, guitar) as primary sound sources, with their imperfect creaks and resonant echoes intended to make the vast sonic horizons sound close.
"Still, what lay behind the hundred twenty fifth door?"

Sphäre Sechs – New Album Released (Cryo Chamber – CD/Digital)
It is very interesting to see Sphäre Sechs release their album through Cryo Chamber, as I remember Simon Heath mentioning their previous album being his favorite release of that year. With Malignant Records schedule in hyper-speed for 2018, some of their label staples have over-flowed into other labels, this one finding its way to Cryo Chamber, and Dødsmaskin finding their way to Cyclic Law. I am happy to see a support network in place for situations like this, as fans we will win every time in these scenarios!
Sphäre Sechs is a project of Martin Stürtzer (Phelios) and Christian Stritzel.
Focused on the particle void of space this album reaches beyond the material. Recorded with a multitude of analogue gear this album has a warm saturated atmosphere with cold spacey overtones. If you like floating in cold space in a warm cozy spacesuit, this is your album. Recommended for fans of Space Ambient.

Stephanie Merchak – New Album Released (broken20 – 3″CD/Digital)
Broken20 return with the third in a run of 3" CD releases, Stephanie Merchak's timely societal commentary cloaked in deep, foreboding drone, The Prospect of our Annihilation.
All four tracks were created using field recordings recorded by Merchak on construction sites in Lebanon. The recordings were processed beyond recognition to depict through sound an apocalyptic future where the earth has become inhospitable. Merchak writes: "This concept piece was inspired by some worldwide alarming news: the Svalbard Global Seed Vault partially flooding after permafrost melted, 1.12 trillion tons of iceberg breaking away from the Larsen C ice shelf and drifting to open waters, an Anthrax outbreak in western Siberia after an unusual heatwave melted permafrost releasing spores, a study by Chris Thomas and his colleagues at the University of Leeds warning that a quarter of land animals and plants may be doomed by 2050 due to global warming…"
She continues: "One of the culprits of climate change is the construction industry, which is one of the biggest sources of emissions and energy consumption. Humans keep building and replacing forests and green spaces with concrete thus endangering hundreds of species, increasing the amount of carbon dioxide in the atmosphere and contributing to soil erosion. In summary, humans are destroying their home." As the contemporary activity is extrapolated to an apocalypse in Merchak's vision, so the field recordings are morphed to their logical conclusion. Hence sonically, the sense of mechanical dread is manifested in lumbering semirhythmic motifs that stagger on- and offstage like drunken actors, playing on unsteady stage-boards of atonal drone. In contrast to the glacial crawl of most dark ambient productions, nothing in 'The Prospect of our Annihilation' remains static for long – except the tone and its implied warning. Physical copies will follow on from the format of previous Broken20 3" CDs by Laica and Ordeograph, whereby the inner sleeve is crafted to disrupt its physical limitations, bringing forth further visual interpretations on the source material and its underlying message."

Sun Through Eyelids – New Album Released
(Black Mara – CD/Cassette/Digital)
Hyperborea, the shards of the star race that reach us from the depths of time. Strength and power, immense energy somewhere far, far away, once much time ago. Hyperborea is in everyone's heart. Total recall everything. You are a part of this.
Our search for Hyperborea is our desire to return to Paradise, the primordial spring of Human's original existence. The importance of knowing the terrestrial location of a lost civilization at the northern regions is thus overshadowed by its symbolic relevance.

The Stone Tapes – New Album Released (Hare's Breath Records – CDr/Digital)
The Kingdom of Mercia is first and foremost a cinematic experience. Using a combination of string instruments, synth/drones, piano, saxophone, and spoken word, Matt and Kat Peach create an incredibly interesting and engaging atmosphere. Presented in a luxury "Evidence Bag" packaging. Super Limited Edition – Black vinyl-design CD-R in a brown card button & string sleeve.

Taphephobia – New Album Released (Cyclic Law – CD/Digital)
Ghostwood is the new deeply introspective album by Norway's Taphephobia. Opting for a slightly cleaner sonic palette than previous releases, using less processed sounds, and a more natural sounding approach to his guitar work, Ketil Soraker pushes what is now considered as Taphephobia's signature sound. In the vein of his previous Cyclic Law release Escape From The Mundane Self, we are submerged in a skillful combination
of lush ambient guitar passages, sonic abstractions and processed flute. Ghostwood is a most personal hymn to experiencing the solace of the northern forest.

Taphephobia & Kave – New Album Released (Cyclic Law – CD/Digital)
On this special collaboration album, both artists have showcased their unique take on atmospheric soundscapes. A soundtrack to vast, imagined uninhabited landscapes, unexplored and untouched by mankind. We're given a bleak glimpse into a hidden world, both mentally and physically. The two long monumental tracks induce a calm, ominous and introspective setting, perfectly suited to drift within these envisioned barren lands.

Teahouse Radio – New Album Released (Hypnagoga Press – CD/Digital)
Teahouse Radio is a music project by Pär Boström, also known for his work as Kammarheit, Cities Last Broadcast, Hymnambulae, Altarmang and Bonini Bulga. (Quite the list, and all well worth investigating!)
Her Quiet Garden is the debut album, consisting of songs pieced together sporadically since 2004, and songs recorded in a creative frenzy during a few late summer days in 2016.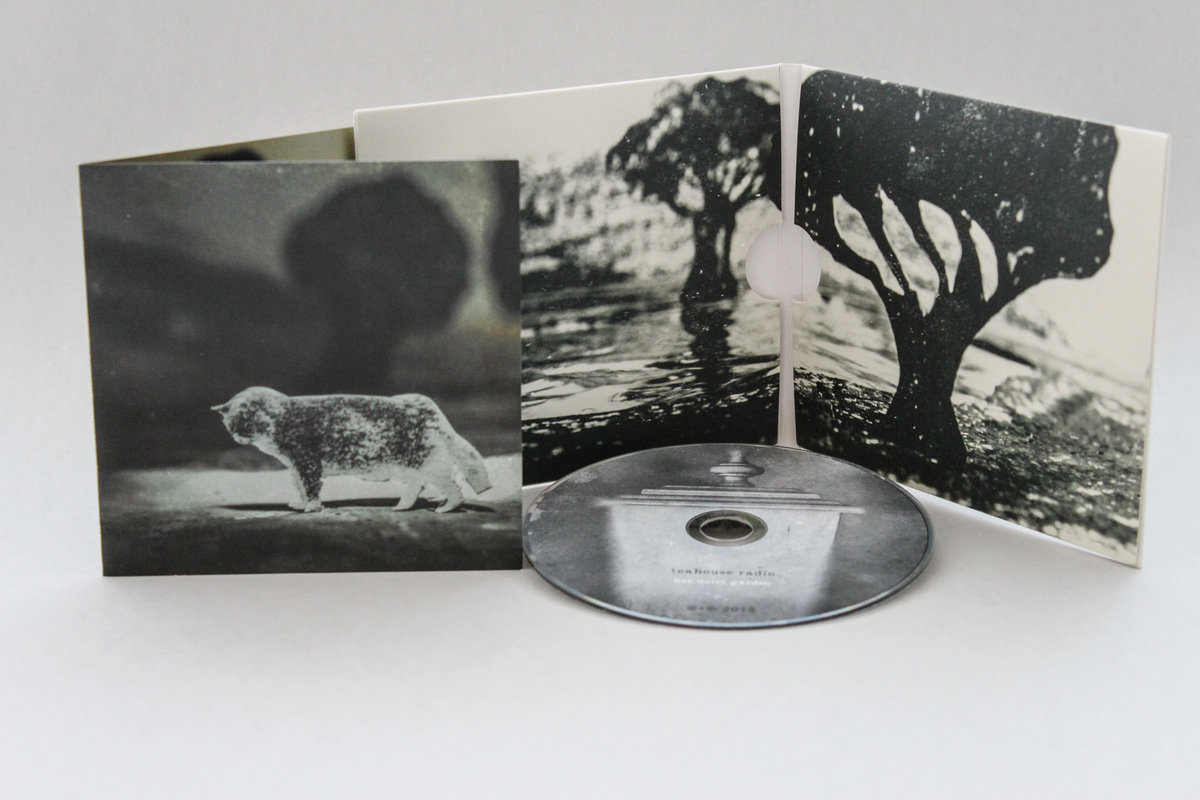 An album about summer houses and winter towers, about the changing of weather. How one feeling changes to another. The loss of a loved cat. A real garden becoming an imaginary garden. Depression as a pond. Years of therapy and music as the main counterpoint. About escapism. Psychoses. A giant who walked in and out of the world, decorating it nicely. An aural tale. Half in water, another half in the northern woods. Childhood through nostalgic binoculars. A wardrobe to another place, a gentle knock on the door in the oak tree.
Acoustic instruments are blended with electronic equipment, forming a sombre ambient music of tinkling tape loops and humming pedal drones. Final editing and mastering by Simon Heath.
Read our new interview with Pär and Åsa Boström.

Templum N.R. – New Album Released (Aural Hypnox – Cassette)
We are excited to present the new release of the Templum N.R. 'Memoir of the Recoilers', c-20.
From outré dimensions the stare of fervent creatures descent. On this album the secret sect of the group has favoured a rather peculiar yet compelling approach. Minimally oscillating textures and immense melodies are accompanied with recited hymns read by previously unheard presence Madame Eternally Nameless. These songs are searching continually through the night, as spells calling to follow through the liquid mirror.
Memoirs of the Recoilers is enclosed inside screen printed cassette covers and comes with an 8-panel booklet. Limited edition of 98 copies."
Buy the album here.
Theologian & The Vomit Arsonist – New Album Released
(Cloister Recordings – Cassette/Digital)
This cassette contains two 30-minute pieces where isolating drones establish an underlying melancholy, while denser passages rise and fall within multiple layers of synth, tape noise, voice, and guitar…
Listeners will find themselves standing entranced within a silent and secluded world, among the most vile and pathetic surroundings.

Theologian – New Album Released (Cloister – Cassette/Digital)
Hot on the heels of The Icy Bleakness of Things, Theologian's collaboration with The Vomit Arsonist, Cloister Recordings presents Reconcile. Timed to coincide with their live appearance at the DARKNESS DESCENDS festival, this 60-minute cassette (and digital) release contains brand-new material featuring input from Andy Grant (The Vomit Arsonist), Mike McClatchey (Lament Cityscape), Stephen Petrus (Murderous Vision), and Derek Rush (Dream Into Dust). The album was mixed by Mike McClatchey. The word "supergroup" has been jokingly bandied about in reference to this collection of artists, but the final product is indeed a unique composite of industrial sounds, reflecting another step in the evolution of Theologian.
Perhaps most notable is a return to an earlier, less harsh and distorted iteration of the project, with cavernous drones and thunderous percussion creating the sort of dense sonic environments found on the 2010 debut album, The Further I Get From Your Star, The Less Light I Feel On My Face.
Eschewing the long-form drone/ambient tracks of older releases, here we find Theologian attempting to approximate the immediacy and memorability of pop, using rhythm and melody to elicit slightly less sprawling emotional landscapes. The album's eight tracks are interconnected by brief interludes, serving as touchstones along the journey to the album's denouement. As the title suggests, Reconcile is ultimately about coming to terms with past versions of oneself, while examining the present and fretting over the future.
Reviewed on This Is Darkness.

Ugasanie – New Album Released (Cryo Chamber – CD/Digital)
Ugasanie returns with his 5th album on Cryo Chamber. This time exploring the vast landscapes of Antarctica.
The snowstorm builds on the horizon as the ice crackles under your feet. The faint call of someone beyond the blinding blizzard.
A subdued and chilly album in the isolated style that is Ugasanie's expertise.

Ugasanie & Xerxes the Dark – Preorders Available (Cryo Chamber – CD/Digital)
Ugasanie & Xerxes the Dark team up on this album exploring the darkest depths of the ocean.
The walls croak as you find your balance in the swaying research ship. A week in this storm is enough to make any mans stomach turn, but today you enter the depths of the ocean. You slap some pills into your food hole and climb to deck, the bathyscaphe stands ready. You're 10 hours deep into the ocean when the power goes out. What the hell is going on up there? The darkness outside is thick, snake-like shadows worm around the vessel. Your trembling hand pushes down on the radio transmitter button, it's dead.
For lover of deep drone and isolated soundscapes, you want to swim with the leviathan? This is your album.

Umu Tiamat – New Album Released (Noctivagant – CD/Digital)
This recent release on Noctivagant Collective has been catching the ear of more people recently as the album makes a bit of a name for itself, through word of mouth and such. Noctivagant put some extra work into this one, going a bit further than their usual CDr w/ folded card.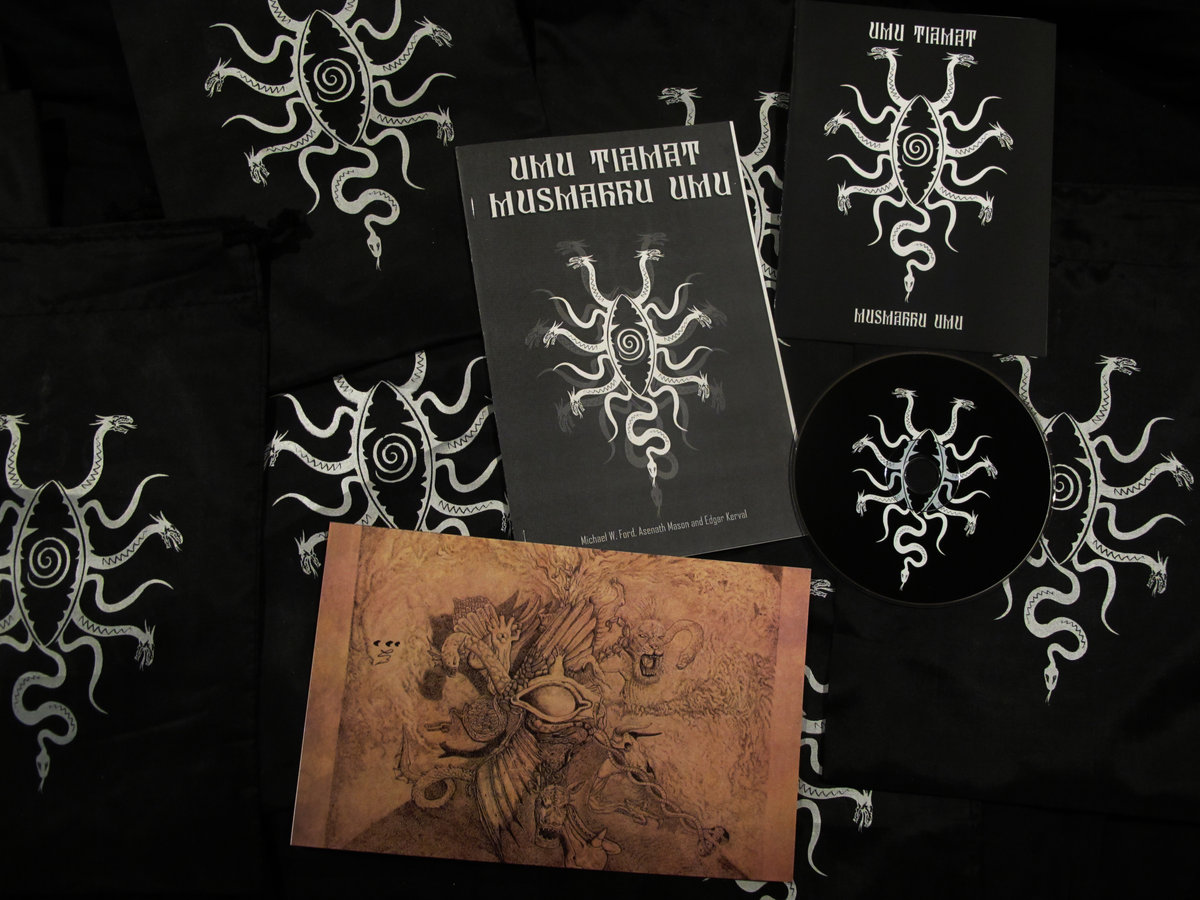 Joseph Mlodik of Noctilucant recently spoke in detail about the album on episode 3 of his Vlog 'The Inner Sanctum' which we've partnered with, here at This Is Darkness. You can see the episode here.

Visions & Phurpa – New Album Released (Cyclic Law – LP/CD/Digital)
Celebrating its 100th release, Cyclic Law presents an exclusive collaboration between label head Frederic Arbour's long standing project Visions and Russia's most enigmatic ritual formation, lead by Alexey Tegin, Phurpa. Merging Phurpa's penetrating organic meditational chants and shamanic percussive elements with the slow-shifting, multi-layered textural drones of Visions, this unique joining of forces resulted in a vastly expansive and time bending opus. Channeled throughout are primordial sonorities to alter ones deeper psyche, a spiritual ascent unifying with the whole, the elemental cosmic life force that transpierces us, to the monad of creation.
You can read our review of the album as well as our interview with Frédéric Arbour, owner of Cyclic Law, and man behind Visions, Havan, Instincts, Skorneg, and Stärker, here.

Vortex – New Album Released (Cyclic Law – CD/Digital)
As Gods Fall… celebrates the 10th year of existence for the German ritual cinematic ambient project by Marcus Stiglegger. It is the final part of the mythical trilogy that began with Kali Yuga (2013) and Moloch (2015). Inspired by the Nordic mythology of the Edda, this album revives the realm of the Old Gods in their final conflict. As before this musical reflection on mythology is used as a metaphor for a portrait of the present world out of balance. The tracks were composed after an intense journey to the ancient Viking relics of Scandinavia in 2015. Stiglegger says:
Breathing the air of history I felt ultimately connected to the past and heritage of the old Germanic tribes and their mythology, also understanding what this all means for what happens in the world today. As Gods Fall is a cycle of music invoking forgotten energies and lost wisdom…
For this album Marcus S. joined forces with many guest (including Michael De Victor of While Angels Watch), providing unique instrumental and vocal contributions. From pounding martial rhythms and hypnotic ritual chants via brooding drones to stunning and fragile melodic elements this album captures the essence of what Vortex stands for: ritual music. This release also contains a bonus-disc Helstrom featuring 2 unreleased Vortex tracks as well as remixes by Apoptose, Empusae, Phelios, Visions, Operation Cleansweep and more…

Wound – New Album Released (Cassette/Digital)
Experiments on sound matter – one dream at a time.
There is a weight of the clouds that is often not perceived; a weight on the shoulders and necks of you looking upward, yet inward. The shimmering lights cause a nostalgia flow for when everything seemed possible – a simpler time if only because of not understanding the limits. As the clouds flow, puffy whites, light-blue and pink smears in tandem, you see beyond. You gather your strength. The limits are still there but, under the starry ether, are you still sure you've reached them?

Other Sorts of Releases
Artaud 1937 Apocalypse – Letters from Ireland by Antonin Artaud
4th March 2018, marks the 70th anniversary of Antonin Artaud's death, which means that the copyrights to his literary estate have been lifted.
Infinity Land Press is hereby proud to announce a release of Artaud 1937 Apocalypse – Letters from Ireland by Antonin Artaud, the first English translation for more than fifteen years. The book was translated and edited by Artaud's biographer, Stephen Barber.
You can buy the book here.
This slideshow requires JavaScript.
Mortiis – Secrets of my Kingdom: Return to Dimensions Unknown
Created back in the 1990s and originally released in a highly limited edition form, Secrets Of My Kingdom provides an unforgettable insight into the otherworldly creations of dark ambient godfather Mortiis. An utterly unique and compelling collection of writings and illustrations (created by a number of talented artists), it significantly fleshes out the rich universe that is glimpsed within those early musical releases. Considered a legendary tome by fans, the rare original changing hands for literally hundreds of dollars today.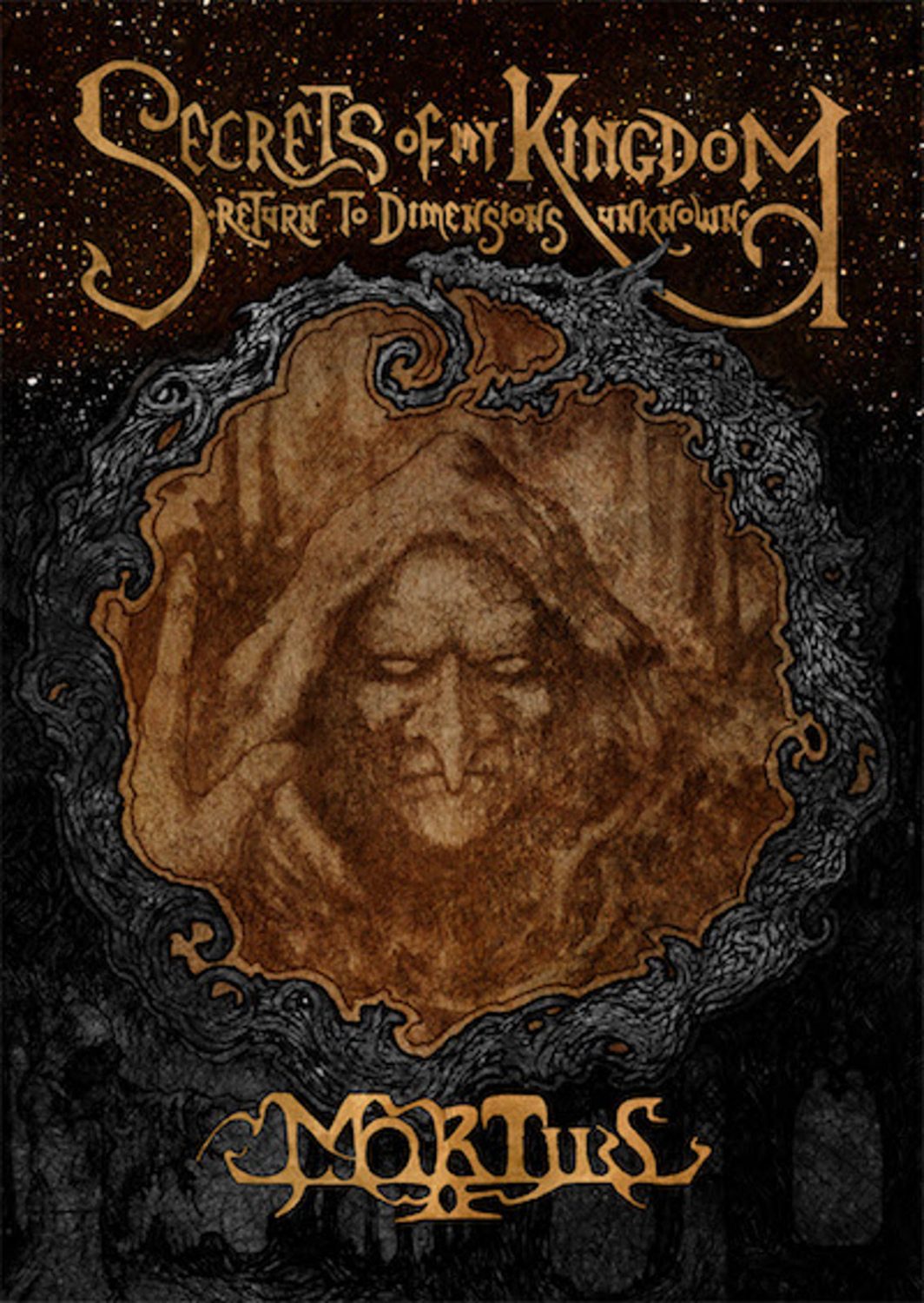 Considerably expanded with 100 pages of new material, this ambitious 240 page large format (30x21cm) hardback book contains the original in its entirety as well as previously unseen text and illustrations, an extensive new interview with Mortiis, plus words from peers, the book's illustrators, musicians from the growing dungeon synth movement (including Mark Riddick, David Thiérrée, Albert Mudrian, Juha Vuorma, Proscriptor, Balrog, Forgotten Kingdoms, Chaucerian Myth and more).
The book can be purchased here.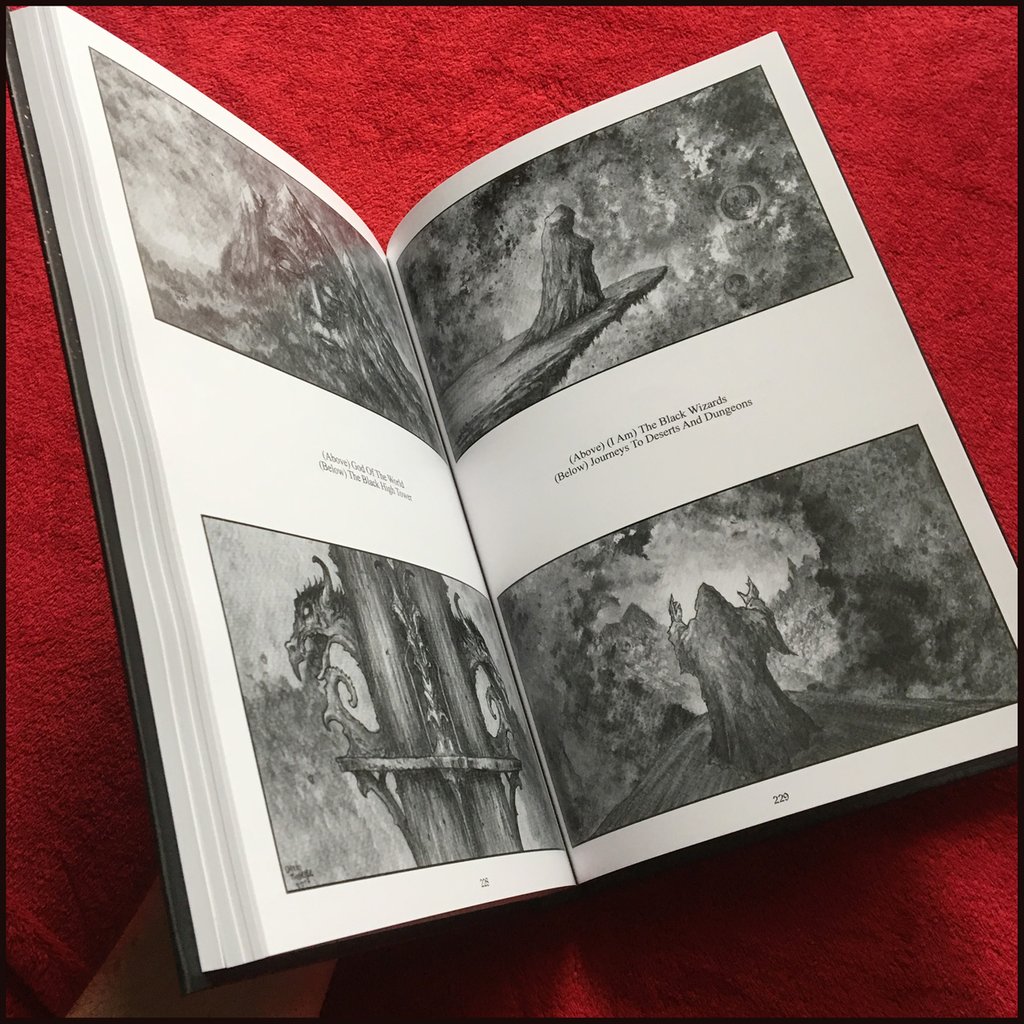 Zazen Sounds Magazine Issue #3
Again the latest issue of Zazen Sounds Magazine has sold-out within a matter of days. A great printed zine out of Greece, created by Nikolaos Panagopoulos of Shibalba and Acherontas. I highly recommend subscribing to their newsletter if you want to hear about the next issue before they are all gone. Panagopoulos says: "The third issue of Magazine is sold out. Few copies as always can be found in our distributors around.We shall return in Autumn with new plans and releases as we already work on them.Any question can be sent to: Acherontasvp9@gmail.com. At this same email also you can subscribe to our newsletter."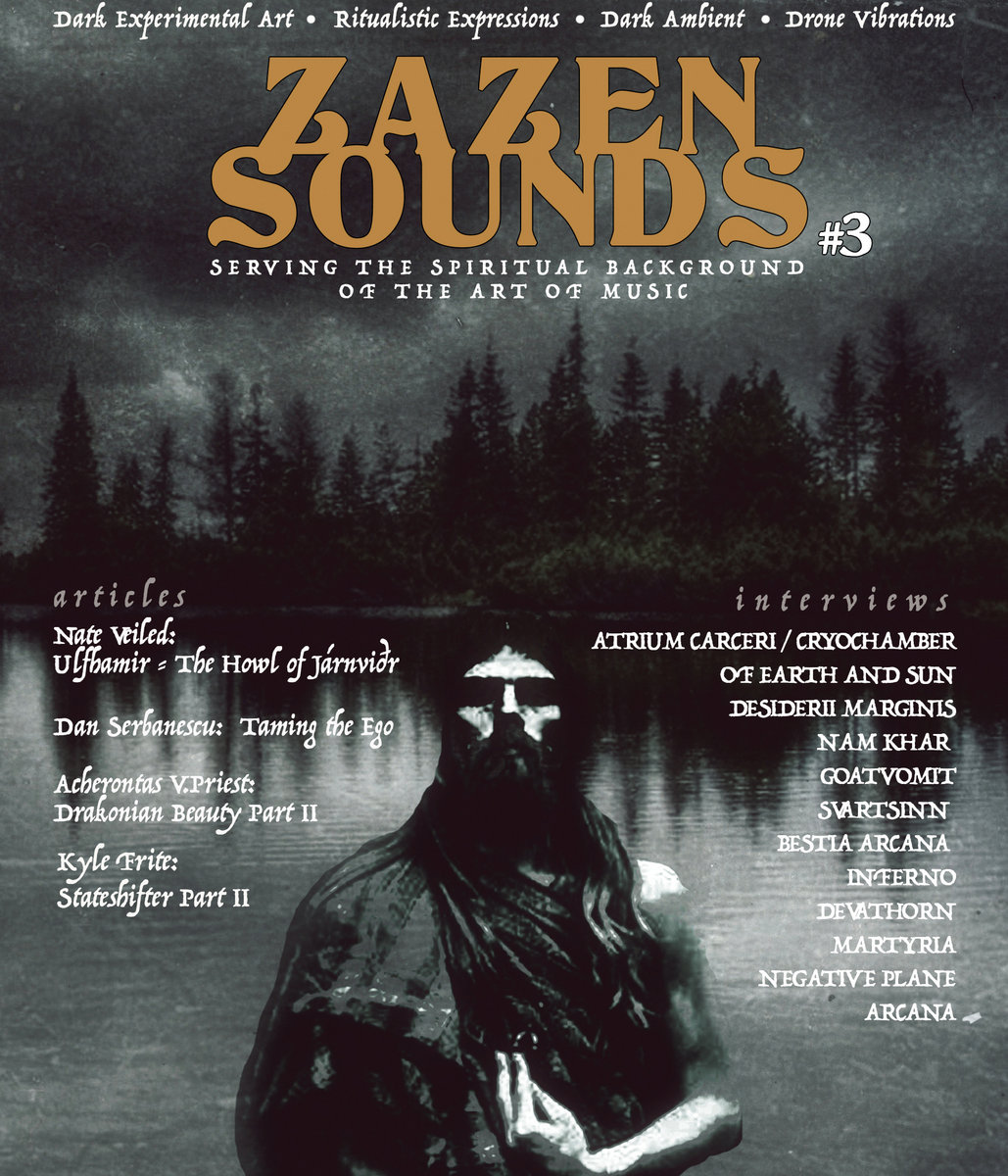 Father Dagon Podcast: Season 2 Has Begun
(3 Episodes Currently Available)
Father Dagon is a serial fiction podcast based on the works of famous weird fiction author, HP Lovecraft. Produced by Dread Falls Theatre, and original soundtrack by Seesar. Season Two airs June 2018, episodes released 1st and 15th of the month. Find us on Twitter @DagonPodcast or www.patreon.com/dreadfallstheatre

Latest Publications on This Is Darkness
Teahouse Radio / Hypnagoga Press – Interview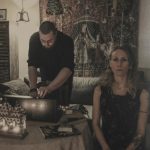 Over the last few years we've seen a huge increase in the output of Pär Boström. Once known only for his oldest (main?) project, Kammarheit, Pär Boström has since created a multitude of wonderful albums, always more or less focused on dark ambient, as Cities Last Broadcast, Altarmang, Bonini Bulga, and now his latest project Teahouse Radio. Near the beginning of this recent bloom in releases, he partnered up with his sister, Åsa Boström, to start the publishing house/record label Hypnagoga Press, as well as collaborate on their first release as Hymnambulae. After my previous interview with them in 2016, not long before I started This Is Darkness, I thought it was time to catch up with the siblings and find out from Pär about the new Teahouse Radio album, and to get some general clairvoyance on the label and future releases from Åsa. Read the interview here.
Terence Hannum – All Internal – Book Review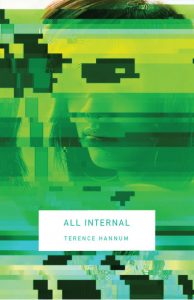 All Internal is a quick and enjoyable read. One that you could knock out rather quickly, if the story so engrosses you. I found my playlist of dark ambient awaiting review was the perfect accompaniment to this story, at certain times playing things on one end of the spectrum, but as the story took twists, I was adjusting the music's themes accordingly. An all around enjoyable experience. I'm definitely hoping Hannum does more future work in this vein!
Read the review here.
Mortiis (Era 1 focused) – Interview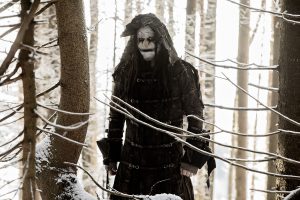 Mortiis is hailed by many/most as one of the greatest originators of the now greatly expanding dungeon synth genre. His Era 1 releases considered classics, and highly sought out by the dungeon synth community, as well as by fans of the Cold Meat Industry label, in general, which was home to Mortiis Era 1. With a new round of concerts featuring Era 1 material, a re-issue of his book 'Secrets of My Kingdom', and re-issues of all many Era 1 albums, it seemed like a great time to have a conversation with the man behind Mortiis and pick his mind about the new book, his re-emergence within the Era 1 context, the Cold Meat Industry 25th anniversary festival and more!
Read the interview here.
Latest Music Reviews
Find a list of all our reviews here.
Theologian – Reconcile – Review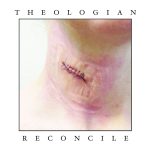 Artist: Theologian
Album: Reconcile
Release date:  16 June 2018
Label: Cloister Recordings
Read the review here.
Tapes and Topographies – Signal to Noise – Review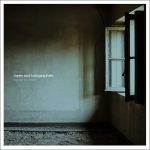 Artist: Tapes and Topographies
Album: Signal to Noise
Release date: 17 August 2017
Label: Simulacra Records
Read the review here.
Lesa Listvy – Way Home – Review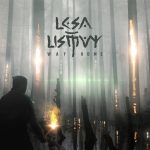 Artist: Lesa Listvy
Album: Way Home
Release date: 22 May 2018
Label: Cryo Chamber
Read the review here.
Darkness Descends: A Post-Industrial Compilation – Review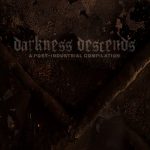 Artist: Various Artists
Album: Darkness Descends: A Post-Industrial Compilation
Release date: 16 June 2018
Label: Live Bait Recording Foundation
Reviewer: Nicolas Dupont, debut review on This Is Darkness!
Read the review here.
156 – Memento Mori – Review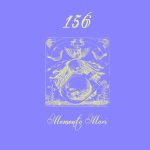 Artist: 156
Album: Memento Mori
Release date: 22 September 2016
Label: Feast Of Hate And Fear
Read the review here.
Eximia – Visitors – Review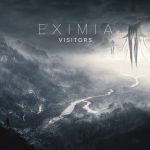 Artist: Eximia
Album: Visitors
Release date: 3 April 2018
Label: Cryo Chamber
Read the review here.
Salò Salon – The Scent of Voluntarism – Review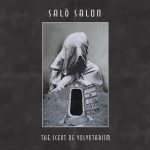 Artist: Salò Salon
Album: The Scent of Voluntarism
Release date: 11 February 2018
Label: White Ashes
Read the review here.
Simon Šerc – Bora Scura – Review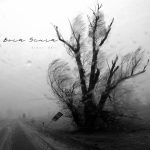 Artist: Simon Šerc
Album: Bora Scura
Release date: 22 April 2018
Label: Pharmafabrik Recordings
Read the review here.
Skincage – Unimagined Space – Review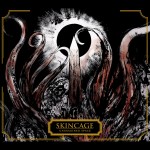 Artist: Skincage
Album: Unimagined Space
Release date: 10 October 2017
Label: Annihilvs Power Electronix (APEX)
Read the review here.
Sonologyst – Apocalypse– Review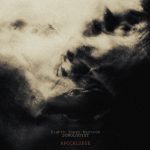 Artist: Sonologyst
Album: Apocalypse
Release date: 15 September 2017
Label: Eighth Tower Records
Read the review here.

Melankolia – Vividarium Intervigilium Viator – Review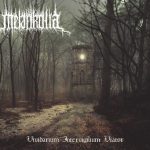 Artist: Melankolia
Album: Vividarium Intervigilium Viator
Release date: 12 December 2017
Label: Hypnotic Dirge Records
Read the review here.
Visions & Phurpa – Monad – Review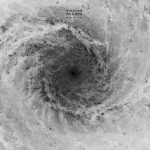 Artist: Visions & Phurpa
Album: Monad
Release date: 25 April 2018
Label: Cyclic Law
Read the review here.
The Caretaker – Everywhere At The End of Time:
Stages III & IV – Review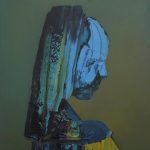 Artist: The Caretaker
Album: Everywhere at the End of Time Stages 3 & 4
Release date: Periodically Releasing 2016 – 2019
Label: History Always Favours The Winners
Read the review here.
Taphephobia & Kave – Monuments – Review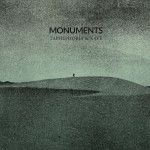 Artist: Taphephobia & Kave
Album: Monuments
Release date: 10 April 2018
Label: Cyclic Law
Read the review here.

Stromstad – New Devoted Human – Review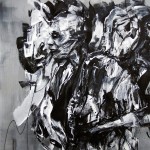 Artist: Stromstad
Album: New Devoted Human
Release date: 8 December 2017
Label: Malignant Records
Read the review here.
Theologian – Forced Utopia – Review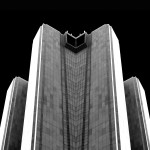 Artist: Theologian
Album: Forced Utopia
Release date: 20 October 2017
Label: Danvers State Recordings
Read the review here.
***You can find a list of all reviews here.***
Submissions
If you are interested in making a submission to This Is Darkness, please feel free to contact us at the following address: info@ThisIsDarkness.com
Help Support Us!
This Is Darkness started up with the help of a few great friends, but we need to keep things running. This is where you ladies and gentlemen come in! We need every little bit of help we can get to keep this thing moving, keep growing in exposure, size, and breadth of features!
If you would like to help support This Is Darkness, you can do so in two ways:
1. You can provide monthly support through our Patreon page here.
2. A one time donation can be made