This week things are a little less busy in the dark ambient world. We have a few very interesting upcoming releases, but little else in the way of news. I'm sure that means next week will be all the more interesting! Don't forget to check out the reviews of this past week, posted at the bottom of the article!
Music Videos
Northumbria – "Wonderstrand" Music Video
Northumbria premiered their newest music video through Noisey online zine. "Wonderstrand" comes from their latest album Markland. You can check out the full article on Noisey here.

New Releases & Pre-orders
April Larson – New Album Available for Pre-order
The new album Up Below will be released on Polar Seas Recordings. The label says about Up Below, "Otherworldly new work by April Larson, who has put out several beautiful releases on Wist Rec, Assembly Field, Soft Bodies, among other fine labels. Polar Seas is happy to present this new album of dark ambience. Inspired by the subterranean. Recorded 2016-2017 by April Larson. Releases April 21, 2017."

Corona Barathri & Sodomic Baptism – Promo Video for their new split.
Womb Ov Sheol is the collaboration of the occult project Corona Barathri, recorded in conjunction with the project Sodomic Baptism. Womb ov Sheol combines two music genres – ritual dark ambient and satanic death metal.  The concept of the release is based on the Unholy Trinity.

Darkrad – releases a new dark ambient compilation.
King In The Thicket is a compilation which accompanies her new book of the same name. Darkrad says about the project, "Inner psychosis, strong emotions, metaphysics and supernatural – these are the main topics of the artist. The art of Jana Komaritsa is an ocean of feelings from the somber corners of the sub consciousness, never suppressing emotions, but sharpening them to a sometimes frightening peak.
"King in the Thicket" is the first book by Jana Komaritsa (Darkrad). This is a compilation of short stories – grim fairy tales from the world beyond. It creates a reality where there is no rational flow of life, where time sucks one in a vicious funnel of dark and wicked. She is playing with the surreal worlds, strengthened by a vivid imagination, while capturing the unknown, both frightening and alluring.
The book was illustrated by the author and comes with a music compilation with exclusive tracks from prominent industrial and dark ambient artists: Apócrýphos, Capsular, Darkrad, Dirk Geiger, Flint Glass, Frl. Linientreu, Iszoloscope, T_error 404, Torn From Beyond and Worms of the Earth. The music from these artists creates an emotional landscape and sets a mood which compliments the atmosphere of the book."

Eiva Ada – releases a new album.
Ritual Invocation to Nibiru is the latest ritual ambient work by Eiva Ada. Eiva Ada, a dark ambient artist first entering the scene back in 2004, delivers another album from the hopeless darkness of  their Madman home studio.

Gimu – New Album Available for Pre-order
Gone Again, Haunted Again by Gimu is the latest offering from Aurora Borealis Recordings. Aurora Borealis says about the album, "Gone Again, Haunted Again' is a colossal new work from Brazilian sound artist Gimu. The album inhabits a liminal space between realms. Informed by the bleakness of reality, but with hope of transcendence, Gone Again, Haunted Again offers the glimmer of possibility and the potential reality of escape." The album releases on 1 May 2017.

Lord Lovidicus – Debut Album Finally Sees Physical Release
Obscure Dungeon Records says about the release, "Dungeon Synth / Dark Ambient master Lord Lovidicus has finally released his 2013 debut as a digipak through Obscure Dungeon Records. Only a few lucky collectors had the chance to catch the first Lord Lovidicus tapes we made in 2013. Now the American artist and us worked on a special digipack edition of his wonderful album Book Of Lore Vol. I, and we are really proud to offer you our first digipack release at the same time. No need to introduce his works and his dedication to the world of Tolkien, only a few artists manage to achieve such a sound in the genre. With 10 epic songs, full of wonderful melodies, delicate and enchanting atmospheres and a grandiose sound quality, Book Of Lore Vol. I is a true masterpiece of Dungeon Synth."

James A McDermid – New Album Available for Pre-orders.
Ghost Folk is the new album released through Polar Seas Recordings. Polar Seas says about the release, "Having previously released music in the early-mid 2000's on David Newlyn's October Man Recordings, this is the first work from James A McDermid in quite a few years, and it is a stunning collection of over 70 minutes of ambient tones and electronics. I'm happy to be able to present this sprawling work from James A McDermid." Ghost Folk releases on 21 April 2017.

Opalescent Pust – Teaser Video for New Album
The new album will be released 10 May 2017 through the Winter-Light  label.

Pausal – New Album Released
Released on the Dronarivm label, Avifaunal is the latest album by dark ambient artist Pausal. Dronarivm says about the album, "Their music has been described as 'billowing, vaporous, and cloud-like', 'a shimmering haze of humid ambience and sparkling field recordings', 'a colourful, yet ghostly, world of slow-moving, rejuvenating sound'."

Robert Rich & Markus Reuter – New Album Released
The artists say about Lift a Feather to the Flood, "Swimming defiantly upriver, slowly through sonic swirls, Fractal shards and crystalline clouds. Troubled, yet calm.
An incantation to transform the luminous darkness."

Seaman – New Album Released
ΠΑΝΘΕΟΝ says about the Shapes EP, "The beauty of slow motion, presented as an aural landscape by Saint-Petersburg based project Seaman, known for his minimalist approach to ambient music. Slowly unfolding, this piece sets mood for contemplation, creating desired pause in daily routine, letting the thinking go and giving place for deep listening experience… Headphones are recommended."

Sundaria – New Album Released
Frozen Light releases the new ablum Lucid Nightmares by Sundaria. Frozen Light says about the album, "Frozen Light presents Lucid Nightmares, the second album by the Spanish project Sudaria. A sinister soundtrack for your worst realistic nightmares convicted in frozen flames of industrial music combined with ritual ambient, classical music, drone and black metal. Don't miss!"

Weekly Specials
Deep-Audio
Deep-Audio are offering Thee Fabulous Feast Ov Flowering Light CD by Psychic TV for €5 offer is good 14 April through 23 April.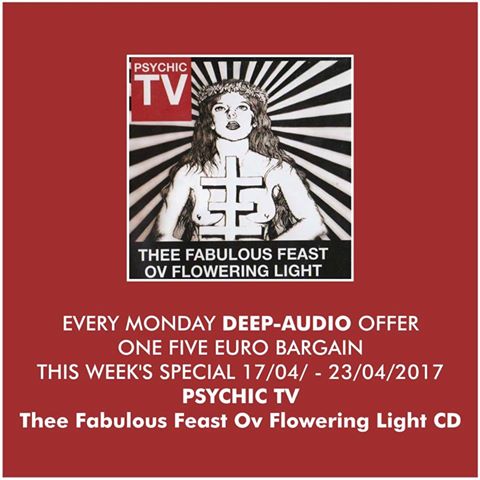 Other News

Dread Falls Theatre – New Episode In Podcast Series
The second episode of Father Dagon is now available on the youtube. The music is produced by Seesar, who often works with Sombre Soniks.

Please consider making a donation!
This Is Darkness has gone live with the help of friends and supporters. I have been disabled since 2015, due to a spinal injury. Any support that can be given is greatly appreciated. Donations will go toward the maintenance of this site as well as additional promotion to increase its reach and influence.

This Is Darkness Week in Review
Druhá Smrt – The Way and The Virtue – Review
Druhá Smrt are not the kind of project that will affect an amazement in the listener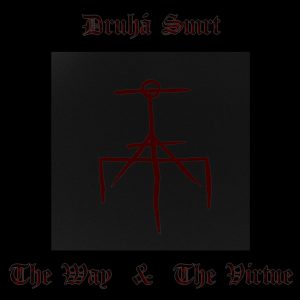 at their technical prowess. Through much of their discography, they hold a relatively uniform style. Yet, this style is immediately recognizable and always welcome. Often their contributions to compilations are highlights of the albums in question. So, The Way and The Virtue stands as a minor evolution in their structure. It is one step closer to that perfection they are seeking.
Read full review here.
Keosz – AVA – Review
Keosz creates something in AVA that has been tried on more than one occasion. But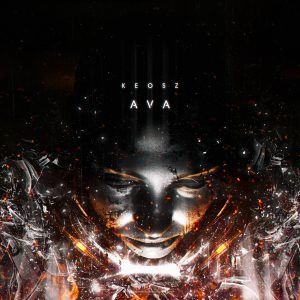 on this album this artist perfects the formula. The combination between dark ambient and post-rock elements is flawless. The soundscapes move from introverted to highly energetic and back again in such a natural way that the transitions are often hard to notice.
These dynamics of AVA are quite a pleasant surprise. All the elements that made Be Left To Oneself such a gorgeous album are still present. Yet, AVA offers so much more. It is alive with emotion on a whole new level for this artist.
Read full review here.