This week we did a little catching up at This Is Darkness and have some more reviews for followers to read. As we move further into the fall dark ambient releases are sure to pick up, I have a feeling there will be some great music coming our way between now and year's end. If you haven't yet done so, check out our new compilation! There are also a number of music videos and a short film to check out this week. I personally watched EXSANGUINATA in full a few days ago and really enjoyed it!
This Is Darkness Compilation

Music Videos / Teasers
ExSanguinata – New Short Film
EXSANGUINATA, the new film from director GRETCHEN HEINEL and band SABBATH ASSEMBLY, asks: Wherefore the quest for eternal life? To what lengths would any of us go to stave off the inexorable rite of aging, sickness, and finally… death.
The film reveals a noblewoman and her devotees perpetuating their power by preying upon her subjects. For each young victim, the rite of adolescence becomes a rite of death. And for the noblewoman – the COUNTESS BATHORY – the rite of death becomes a rite of adolescence. Roles reversed, through blood sacrifice.
Gamardah Fungus – Old Manor Spirits (Official Video by Kol Belov)
"Old Manor Spirits" is Gamardah Fungus track from "Fairytales" album [Out on October, 2 at Flaming Pines, 2017]
La Tredicesima Luna – Album Teaser
Excerpt from the upcoming cassette album from La Tredicesima Luna (new project from the man behind Medhelan) entitled "Il Sentiero Degli Dei". Coming soon from Lighten Up Sounds.

Mebitek – Teaser #2
As rain, teardrops, thou art slipping on the window pane and I cannot catch thee. Then, I look at thee through my imagination window: idealised, perfect, mine, in a loop, until the end of time.

New Releases & Pre-orders
Alone iN the Hollow Garden – New Album Released (CD/Digital)
"The journey of the Goddess Ishtar into the Underworld is channeled into a communion of four long pieces of ritual psychedelia with blackened doom atmosphere. Once more, Alone In The Hollow Garden explores the boundless expression of sound as a sacred tool of creation and simultaneously as a transcendental vehicle for the exploration of the polarities which define our universe, light and shadow, masculine and feminine, intellect & intuition, power & emotion, creation & dissolution.
The album was created with the assistance of many experimental piezo based devices, metal percussions, kantele, amplified strings, all self built by Dan Serbanescu under the Temple Instruments name, a mark soon to be launched.
"Ishtar" is available in physical format as a standard limited edition CDr hosted in a beautiful recycled cardboard digibook packaging and as a "Special Amulet Edition", containing a magick brass amulet beautifully handcrafted by ATMA. The Ring and Rod mesopotamian symbol uniting the Divine Feminine and the Divine Masculine is held in both hands by the Goddess Ishtar"

Crown of Asteria – New Album Released (Digital Only)
"Cyclical celebration of the slowly churning energy of transition into earthly stasis then death. A quick hitch in breath happens as we slow to notice the wonderment of change. Early Autumnal guises are given away by morning mists and the smell of wet rotting leaves and soil. Ghosts will soon bid welcome at the edge of the forests and all heed their call to shed old songs and sorrows. We follow the wild footprints back to our hiding places among root and stone. We take solace in the Ancestral communion in late night fogs and waxing moons. Impassioned words are given up to the wood-smoke, and in concealment we watch the veil thin."

DR – Pre-order Available (Shimmering Moods – CD/Digital)
Relaxing drone-work for those lonely late evening hours of contemplation.

Gamardah Fungus – Pre-order Available (CD/Digital)
The album was inspired by the spellbinding events, which happened to us one night in an old abandoned manor, located in the forests of eastern Ukraine.
We found that strange place accidentally during a hike. The weather turned too bad, so we took refuge there with a hope that next day will be better. We had a recorder and Japanese end-blown flute shakuhachi with us and decided to make some records on the nature. In a while we heard how outward things began to talk to us. All strange growls, birds and whispers of undetermined origin were recorded that night. It was like a scary legend where spirits woke up and decided to tell their own stories with a help of wind, rain, flora and fauna.
Later we made some guitar and synthesizer sessions directly to old reel to reel recorder in order to create a suitable mysterious atmosphere to the album. Also we added creaks, scratches & noises of our unique Intonarumori machine made by Igor Yalivec, inspired by Luigi Russolo and Alexandre Landry devices.

Jurko Haltuu – Pre-order Available (Shimmering Moods – CD/Digital)
Ambient drone music with a hint of darkness.

Melul – New Album Released (Cephalopagus – Digital)
Angelus Inferus is a release of some of Melul's familiar pieces, as well as collaborations with horror ambient extraordinaire Araphel. The angel of death, known formally as Azrael, is the main inspiration behind this album. As you listen, do be seduced by Azrael's scythe of angelic lullabies, by the depths of his somber gaze. Just don't let him smite you on the way out.

Mrako-Su – New Album Released (ΠΑΝΘΕΟΝ – CD/Digital)
"Autumn goddess made her first steps between the mountains. She touched some leaves, went through the glades of tall grass, poured rains over the tops… She heard whisperings of brooks and slow humming songs of oaks and accompanied them by howling of the wind. Only stones were silent, simply listening to the changes, absorbing the sunlight while it's warm, watching the clouds becoming slower and darker. They've seen it so many times… Once there were people climbing here and there, living between rocks while summer lasts and hiding in the caves when winter came. There were camp-fires, songs and paintings on the walls… Then other people came, they measured everything and dug some holes, they were always looking for something. And they were gone as well, but nothing changed for the stones. They watched dawns and listened to whispers of the water. Their songs were way too slow for anyone to hear…"

Sa Bruxa – New Album Released (Required Rate of Return – CD/Digital)
New thirty minute ritual ambient experience from Sa Bruxa.

Sombre Soniks – New Compilation Released (Sombre Soniks – Digital)
Fourteenth in thee series of bi-annual kompilations presenting 23 Dark Ambient kompositions. This time thee participants were invited to kreate something that had a 'Horror' influence; a soundtrak to an imaginary Horror movie…
Also inkluded are thee 23 info kards with individual bakground art kreated by Madguten and kover artwork by Fabian van der Meer!

Tim Six – New Album Released (ΠΑΝΘΕΟΝ – CD/Digital)
"The idea for this recording was quite simple – to combine layers of sound obtained from different acoustic instruments (tracks 1 & 3) or field recordings (tracks 2 & 4) for creating aural space which can be perceived at different levels. First, the emotional level of simple background listening (which is becoming more and more common nowadays), which corresponds with idea of Аmbient music in terms of Eric Satie & Brian Eno. Then structural, or "analytic" level, on which our rational mind builds the picture of "what and how", or at least tries to – because it's not always easy with drone music. Third level is "deep listening" (according to Pauline Oliveros ideas) which involves unfocused listening experience, when one allows the sound to be as it is, without building a distance between the it and one's perception.. Reaching this point one may realize that sound contains much more than just sum of used instruments & effects and its impact on perception reminds meditative state – full awareness without involvement to analysis and emotions."

Winterblood – New Album Released (Digital Only)
A selected, remastered version of the limited self-released edition tapes released between 1996 and 1999. Recorded on elementary equipment, finally back to life from a lost archive. Raw and unclean, and very dangerous.

This Is Darkness Week in Review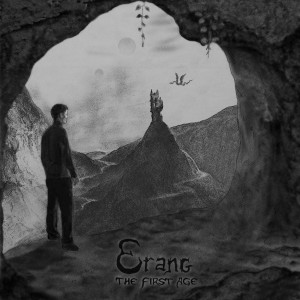 Artist: Erang
Album: The First Age
Release date: 15 September 2017
Label: Self-released
Read review here.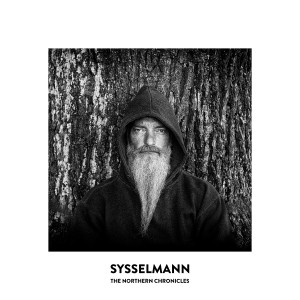 Artist: Sysselmann
Album: The Northern Chronicles
Release date: 14 October 2016
Label: Tipi Token Records
Read review here.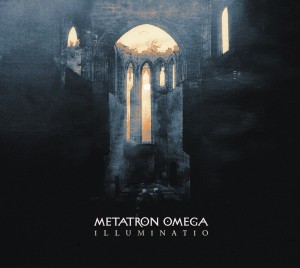 Artist: Metatron Omega
Album: Illuminatio
Release date: 26 September 2017
Label: Cryo Chamber
Read review here.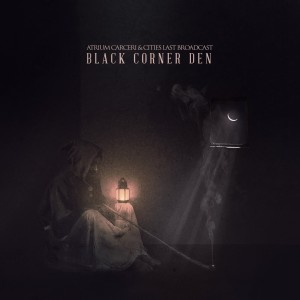 Artist: Atrium Carceri & Cities Last Broadcast
Album: Black Corner Den
Release date: 5 September 2017
Label: Cryo Chamber
Read review here.
Please consider making a donation!
This Is Darkness has gone live with the help of friends and supporters. I have been disabled since 2015, due to a spinal injury. Any support that can be given is greatly appreciated. Donations will go toward the maintenance of this site as well as additional promotion to increase its reach and influence. You can help through the donate button below,  or follow this link to the This Is Darkness Patreon page here.