Interview with: Rafał Kopeć
Conducted by: Michael Barnett
This interview was originally published on Terra Relicta Dark Music Webmagazine back in October of 2016. Tomaz has been kind enough to allow me to re-publish this interview on This Is Darkness.

Hoarfrost have been on the dark ambient scene for a few years. Their work has definitely moved some eyebrows in the past. But, this time around Hoarfrost have delivered an album which has been receiving an abundance of praise. Released on Reverse Alignment and accompanied by a brilliantly well done music video, their latest album Anima Mundi appears to be a career defining moment. I caught up with Rafał Kopeć, the main artist behind Hoarfrost to ask him some questions about the album and the history of his project.
Michael: Thank you for taking the time to join us for this interview, Rafal. First I would like for you to give a little background on Hoarfrost for those who may not be familiar with your project.
Rafał: Hoarfrost was born in the end of 2006. The first CD, Ground Zero, was released in 2008 by the big Polish label Zoharum. Next CDs by Hoarfrost: collaboration with Inner Vision Laboratory entitled Decline and album Puppets Of Divine Coroner, also appeared on this label. After a few years of Hoarfrost's absence on the music market, a brand new album entitled Anima Mundi, was released in August 2016 by Swedish label Reverse Alignment.
Michael: Anima Mundi is heavy on vocals, unlike your previous albums. Would you please tell us a bit about why you decided to take this direction, this time?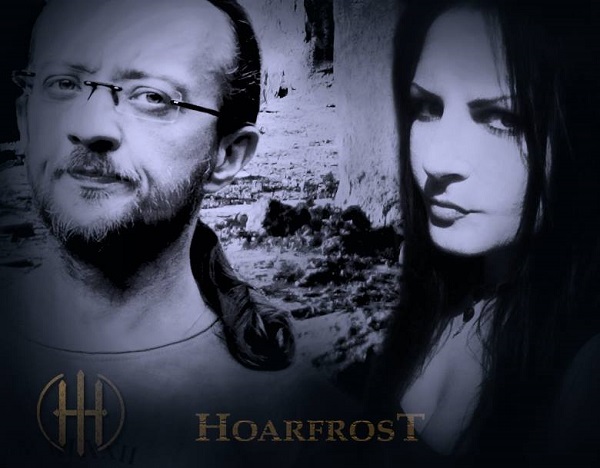 Rafał: Before I have started to compose as Hoarfrost, I have been engaged in music, where lyrics have played an important role. This I missed in Hoarfrost from its beginning, but it was difficult for me to find the appropriate vocalist. I met Hekte Zaren, when I was finishing the stuff for Puppets Of Divine Coroner. The compositions were almost ready and there was not much space for the vocals. This is why Hekte appeared only in a few of the tracks. When we were working on Anima Mundi we felt comfortable, because the music was created intentionally for the vocals.
Michael: This is your first release through the recently resurrected Reverse Alignment Records. How has your experience been so far with Reverse Alignment?
Rafał: When I finished working on Anima Mundi, I sent the samples of the album to Reverse Alignment. I knew, that it is a good label from Sweden, which is one of the capitals of ambient music. I immediately received a request for more music. I sent one complete composition and in two hours I received the proposition of the contract. When Anima Mundi appeared and its promotion started, it became clear to me, that my cooperation with Reverse Alignment was a good decision.

Michael: You mentioned that this album is dedicated to a late friend of yours, who also contributed much of your previous album art. Would you like to tell us a bit about this person, and how they influenced Anima Mundi?

Rafał: Anima Mundi is dedicated to Amellia, a great Polish photographer, associated with Hoarfrost almost from its beginning. Thanks to her works and visions, the Hoarfrost album covers came into existence, visualizations for live gigs and video clips to the compositions from last album. Amellia died suddenly on the beginning of the production of Anima Mundi, when we had just started planning a visual concept for the cover. This tragedy delayed work on the album. I even consider for a moment, if my music activity as Hoarfrost still made sense. Eventually, I decided to finish Anima Mundi and dedicated it to Amellia.
Michael: There are a slew of guest musicians on Anima Mundi. How did you decide on who you would work with? Will you plan to have guest musicians on future projects?

Rafał: When I am planning, how my album should sound, I know, what instruments or tones I would like to hear on it. By this key I choose musicians. I like working with other musicians and I don't exclude that I'll invite some musicians for the next Hoarfrost albums. All depends, in what way I will plan the new material.
Michael: The music video for "Refracted In Illusion" turned out very well. Could you tell us a bit about the concept behind this video, and how it came to happen?
Rafał: The concept for the video was evolved by Paulina Mieczkowska, a Polish model, fashion designer and my friend, in cooperation with Jarek, the cameraman. My role was only editing the material. You should know that realization of this music clip, and problems which appeared during working on it, are an individual history. I could make a good horror about it.
Michael: Can we expect more music videos in the future?
Rafał: All Hoarfrost albums were promoted by one video clip each. There are also available on the internet a few very interesting videos made by fans for Hoarfrost compositions. Of course, if there will be an opportunity do make another video, they will appear, maybe not to tracks from Anima Mundi, but to future material.
Michael: I wonder, which is your favorite track from Anima Mundi, and why?
Rafał: I am looking at the album as a completeness, which has its beginning, developed view and the ending. Each track is an element of a jigsaw puzzle which has to match to another. So I couldn't point to one favorite track. Anima Mundi is for me one 50-minutes composition.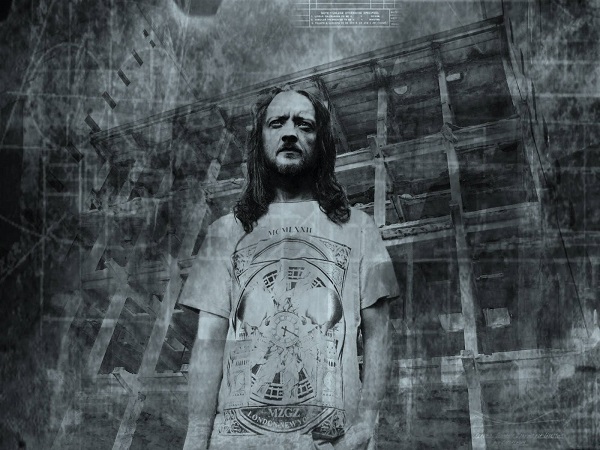 Michael: Who are some of the strongest influences on your music? Which were your favorite bands from your formative years?
Rafał: It is a very difficult question, because I have always listened to many different genres of music. My first fascination was with punk rock, next there were metal, sung poetry, new wave, but, anyway, I never was interested in electronic music. At present, I also listen to many genres and many artists. The music, which I listen to, should have "something" which makes me go back to it again and again.
Michael: Do you have any rituals/customs which you incorporate into your recording sessions?
Rafał: Before I sit down to make sounds, first I try to ex-cogitate and prepare everything in my head. It helps me to go into some kind of trance. When I lose my inspiration during the work, I try to give my attention to other music. In this way I have made the album of my other project, Arbeit, which I composed while working on Ground Zero. Currently, in moments like this, I take my guitar and I play for a few minutes, trying to relax. I like to work with headphones in darkness and loneliness, because in this way I can be alone with the sound.
Michael: What is your favorite piece of equipment in your studio?
Rafał: I haven't a favorite piece of equipment. Each thing I use, attends to the particular intention, so they are all important to me in the same way. The destination is the sound and everything is subordinate to it.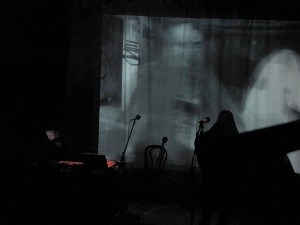 Michael: Do you ever perform live? What would be the perfect line-up for you?
Rafał: Hoarfrost is rather a studio project, but I had an occasion to perform on a few concerts and festivals. I like very much the Scandinavian scene, so my dream line-up should be created by Desiderii Marginis, raison d'etre, In Slaughter Natives and Peter Andersson with one of his projects. I have just realized, that all the projects, I have listed, are from Sweden, like my publisher Reverse Alignment. Ha ha ha!
Michael: What can we expect next from Hoarfrost?
Rafał: When I release the album, I don't plan the next material. There should pass some time, so I can give it some distance. Each album is a separate message. It can't be random. The music is an addiction. Releasing new album gives a satisfaction for some time. Later the requirement of creating comes again.
Michael: Do you think the apocalypse is coming? If so how do you think it will happen?
Rafał: The vision of the apocalypse has accompanied human-being for ages. History of our planet shows that in the past there took place events, which had characteristics of global catastrophes. Modern scientists also leave no doubt about the future of Earth. So if I should give a short answer, it is: yes. The apocalypse will come, but before total destruction, we would have to do with more and more powerful, disruptive phenomena which are human-induced.
Michael: Thank you so much for your time. I'll leave the last words to you.
Rafał: Thank you very much for the opportunity to express myself in your magazine.
Hoarfrost links: Official website, Facebook, Youtube