Artist: VRNA
Album: La Vecchia Madre
Release date: November 2018
Label: Old Europa Cafe
Tracklist:
01. Of Great Silence
02. Ritual of Self-Burial
03. Empty
04. Cenere
05. Campi di Polvere
06. La Vecchia Madre – Ritual of Awakening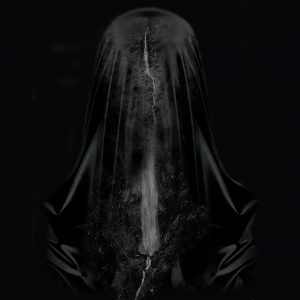 La Vecchia Madre is not streaming online,
but you can hear some other music by VRNA below:

VRNA (Urn/Ossuary), occasionally labeled as Urna, is the industrial/ritual/dark ambient project of Gianluca Martucci. Martucci has been creating music under this guise out of Italy since 1998. Starting his career with releases on Slaughter Productions, VRNA has been a solid, but under-the-radar, project which has caught the attention of those with discerning ears for two decades. Tattoo artist by trade, Martucci uses VRNA as his bridge into more mystical realms. Referring to the music as "…reflect[ing] the vacuous psychedelia of an ancient mind casting spells in a modern world" we can see that the sounds created here are intended to work on a higher level than that of a passive-listening ambient release.
The album is incredibly dynamic, at moments slowing to a meditative lull and others reaching moments of utter chaos and frenzy. The overall quality of the production seems to deteriorate at moments, writhing in raw energies before returning to a perfectly balanced state. Percussive elements range from dispersed single beats to fully realized tribal dance rhythms to droning silences. As a ritual ambient piece, it takes the listener through a full experience, seemingly able to direct states of consciousness in strange ways, if one were to properly open themselves to it.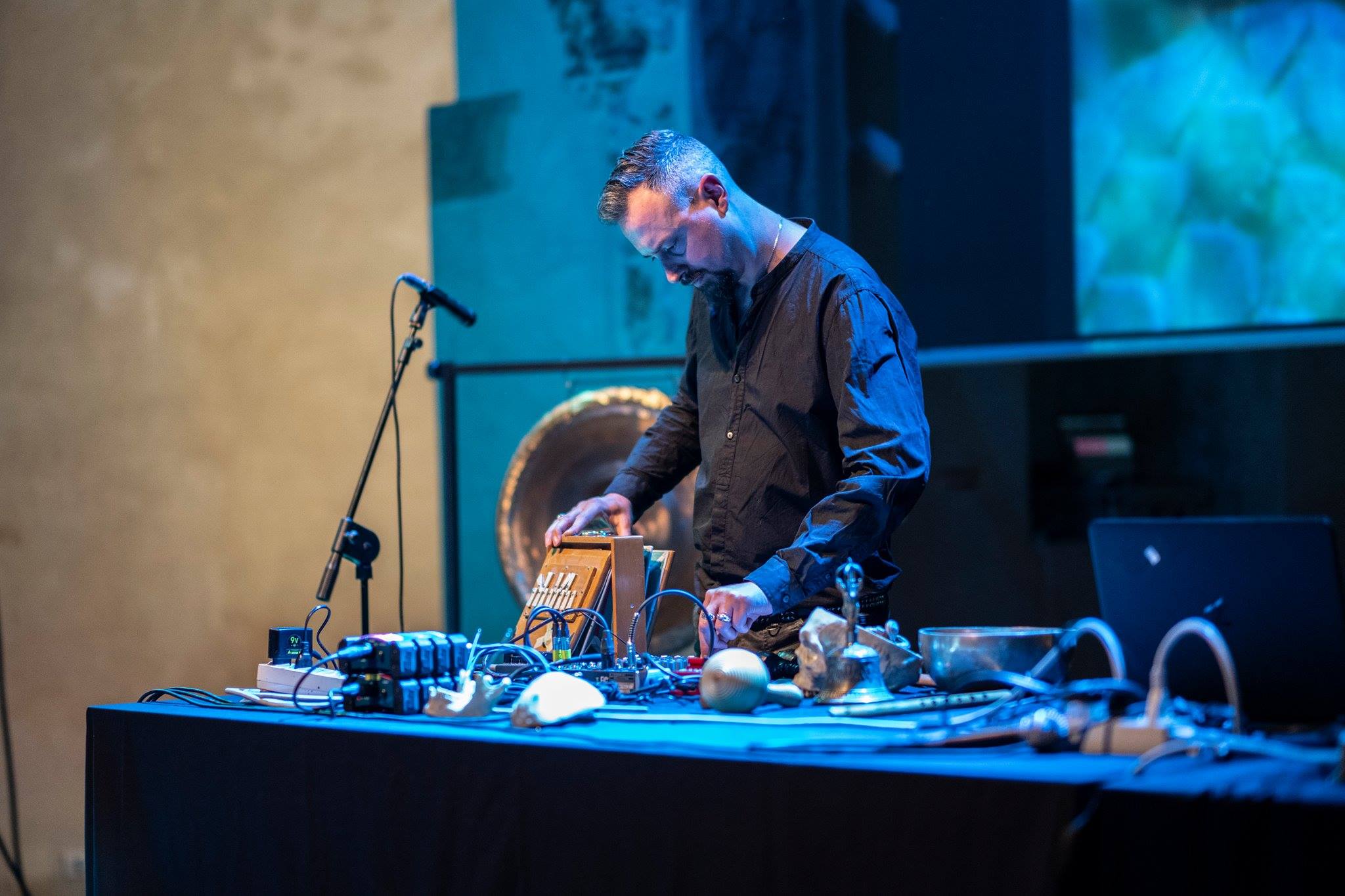 "Of Great Silence" starts with a mid-high range oscillating airy drone. Male chants enter the mix after a few moments. The chants slowly fade into a distorted oscillation, mimicking the dronework. "Ritual of Self-Burial" is simultaneously unnerving and serene. It seems to convey a sense of destructive action with perfectly calm intent. This feeling is certainly reinforced by the track title. This is quite an amazing track in comparison to other similar attempts at this style. It really showcases Martucci's natural grasp of ritual, industrial and ambient music and how they can all converge in the hands of the right aural alchemists.
After the chaos of the previous track, we move into "Empty", another highlight of the album, which keeps a subdued level of energy. We are able to envision ourselves in some dark catacomb, witnessing an ancient rite. Wind whirls through the chambers as the chants and incantations echo off the dank stone walls. One can almost smell the combination of torch fuel and frankincense wafting through the chamber, burning their nostrils. As the track moves toward it's close a clean piano piece enters the mix as the surrounding sounds all descend back into distorted chaos. The moment is reminiscent of some of my favorites in the works of Dahlia's Tear, but the theme, setting, and therefore also the effect are quite different.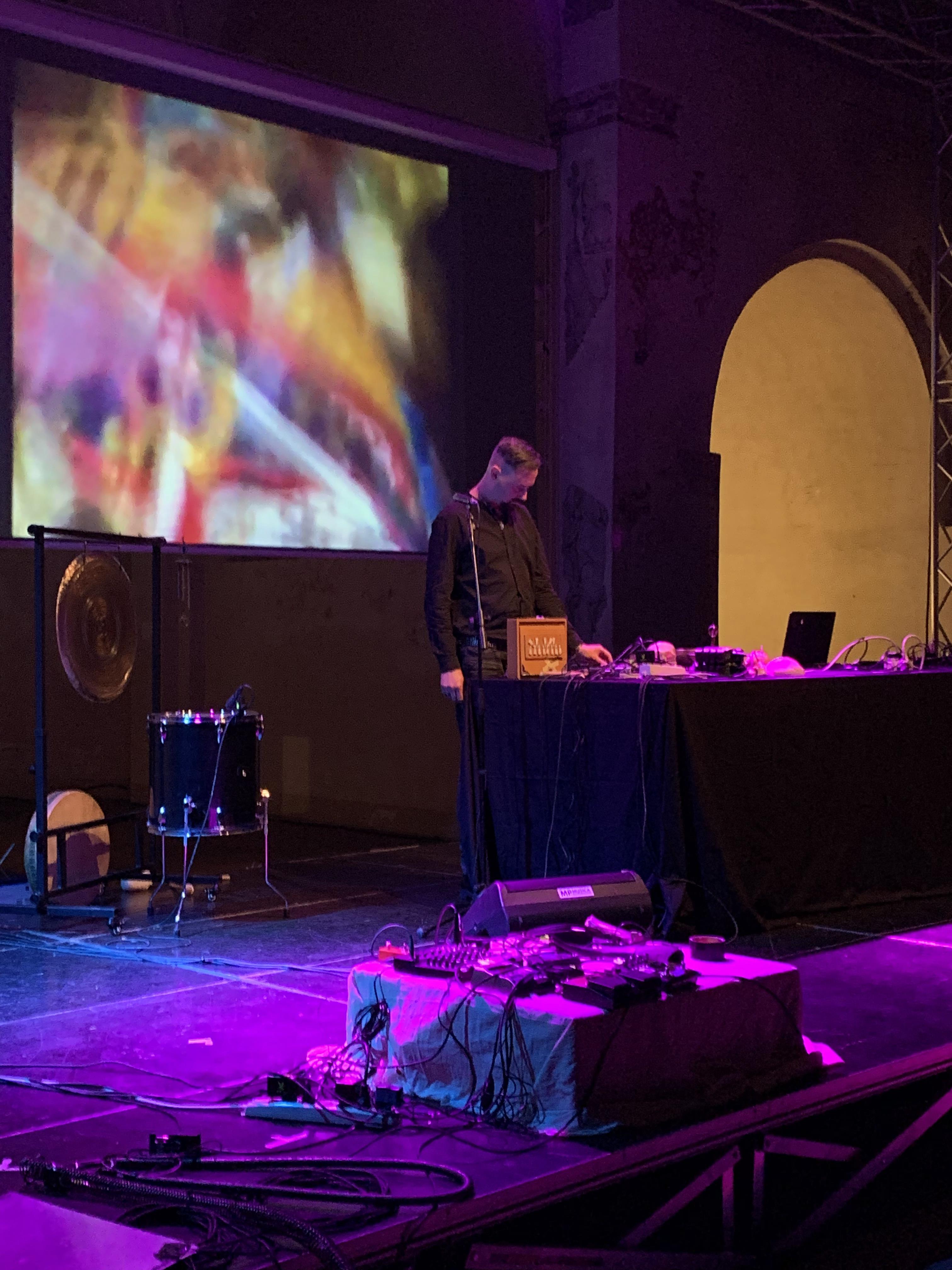 "Cenere" descends the furthest into chaos. The track mainly consists of a repeated vocal chant which is highly distorted along with an array of drones which create a sort of sonic assault upon the senses. Deep reverberations seem to usher in a powerful and malign force.
"Campi di Polvere" starts calmly, a lonely guitar riff plays over an airy drone. It feels like a nice meditative calm amidst the intensity of the surrounding tracks. "La Vecchia Madre – Ritual of Awakening" returns to the oscillating high-pitched industrial drones. There are words spoken over the drones using heavy distortion and delay to create a demonic sort of sound which intensifies into screams and growls over a slowly pounding drum. As the track progresses toward its close, it descends further into a distorted chaos. In seeming conclusion to the entire ritual/album the sound fades out, being replaced by a more primal style of tribal music. A single chanting voice prepares the scene for the aforementioned tribal dance rhythms which are joined by a number of other chants, male and female included here.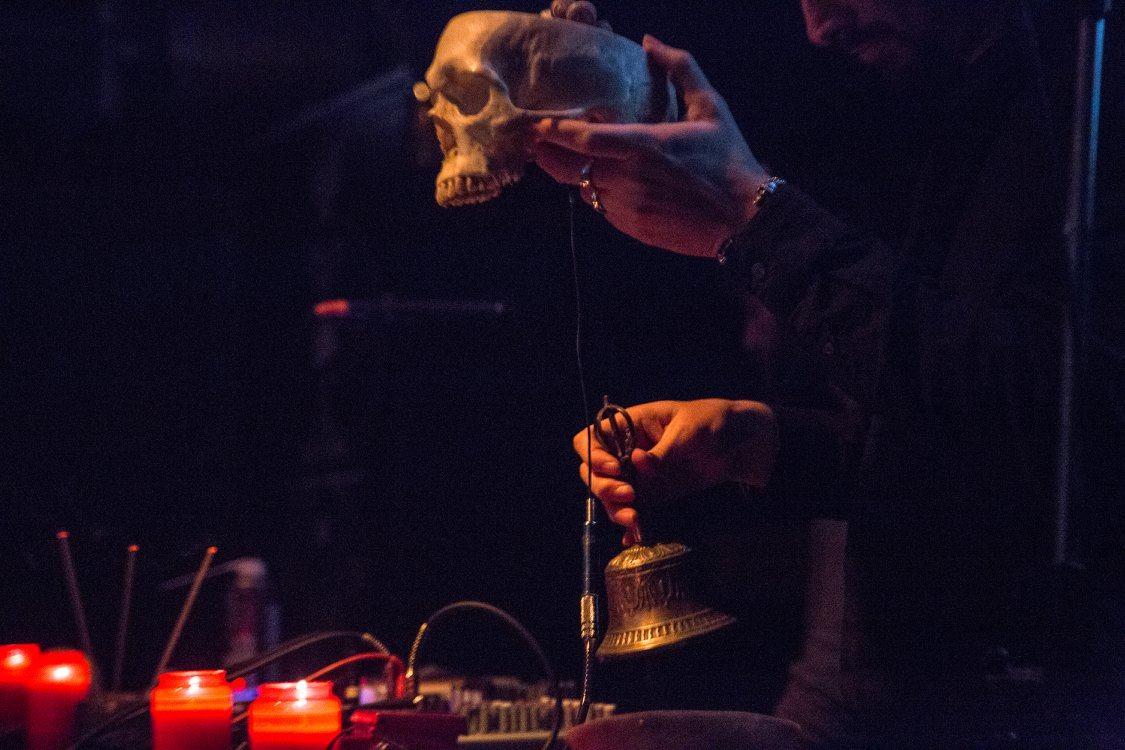 This won't be an album for passive listening. One should really dedicate themselves to the experience of this one in order to fully and properly appreciate it. Released on Old Europa Cafe, La Vecchia Madre comes in an almost cloth or leatheresque textured digipak. As it's a good album to put your focus toward, I would definitely recommend the physical for taking on driving excursions and the like.
VRNA has been involved in a number of noteworthy releases over the last few months, a few of which include their split with Holotrop, Enkoimesis, and the brilliant compilation Sons of an Older Cosmos. Both of these were through Qualia. There are certainly a number of other previous releases from this artist that are well worth discovery. If you are a fan of ritual ambient that isn't afraid to take things into intense aural territory, you should find a lot to love on La Vecchia Madre. Those that prefer their ritual ambient subdued and meditative will have a harder time with this one, but could still catch a few of you pleasantly by surprise, as it did with me.
Written by: Michael Barnett