Artist: Teahouse Radio
Album: Her Quiet Garden
Release date: 24 April 2018
Label: Hypnagoga Press
Tracklist:
01. A low-toned meadow
02. Snow falling on black water
03. Death would find my halls and flood them
04. Unable
05. Urn
06. Dreaming splendid spaces
07. If I were a garden
08. Underwater sleep orchestra
09. Her tiny ears and paws
10. Resembling a ruin
11. The elsewhere sleep
Read our recent interview with Teahouse Radio/Hypnagoga Press.
Teahouse Radio is the latest project by Pär Boström. Boström has seen a veritable whirlwind of creativity over the last few years. As far as the quality of this burst of creativity is concerned, the music speaks for itself each and every time. We've seen new Kammarheit and Cities Last Broadcast since 2015, both albums well worth the considerable wait since their predecessors. But the most interesting aspect of Boström's "reawakening" has been in the new projects he's launched.
We've now seen the quality-over-quantity ideology of his young label Hypnagoga Press, with beautifully crafted releases by Hymnambulae (with sister, Åsa), Altarmang (with Kenneth Hansson), and Bonini Bulga. But, this latest release must be the most ambitious of Pär Boström's attempts (successful attempts I might add!) to create something that is both deeply personal as well as novel to the dark ambient community. From cover-art to acoustic instrument choices to general atmosphere, Teahouse Radio is indeed a quite interesting and unique release.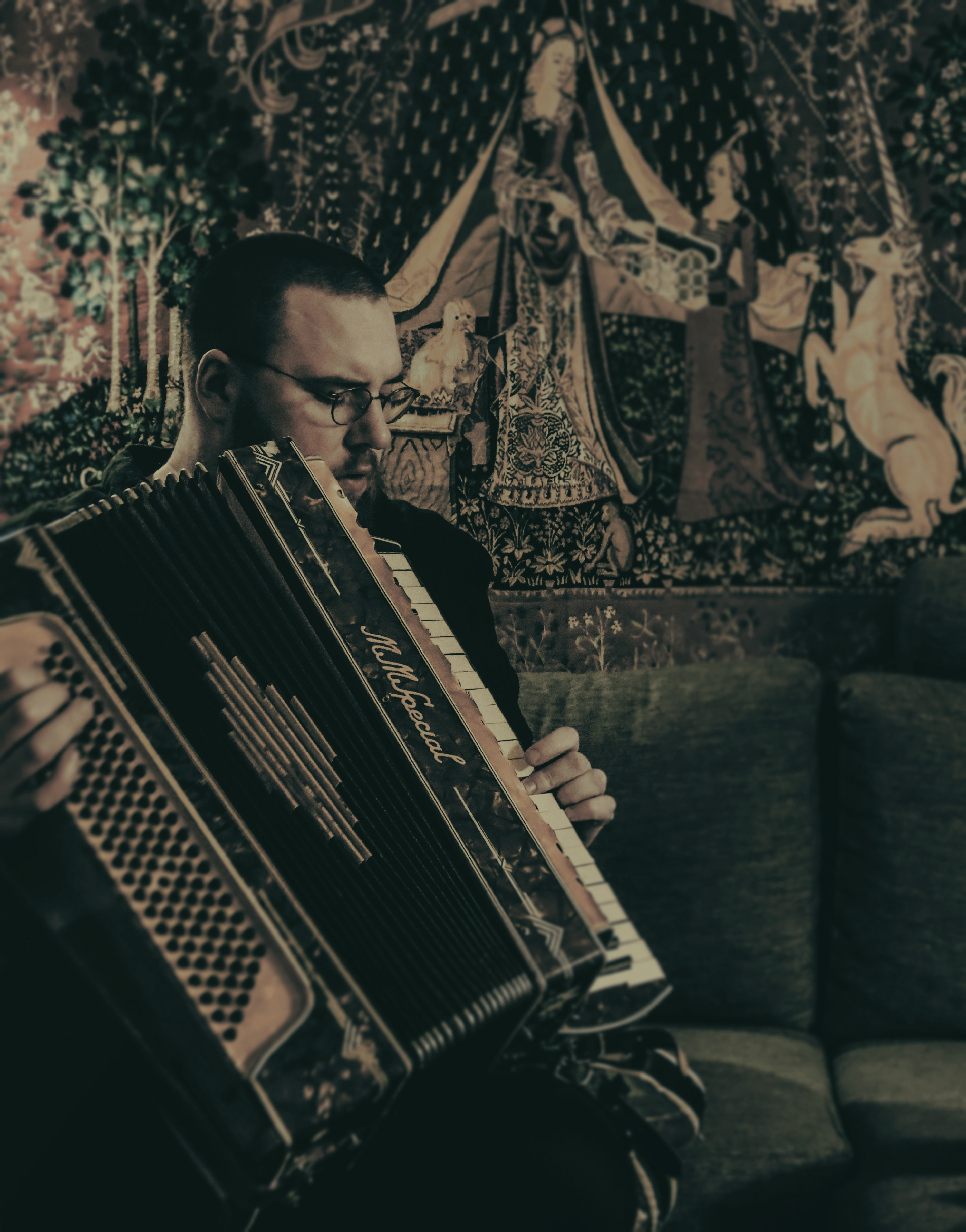 This isn't a cinematic dark ambient release in the same sense as we would hear from Cryo Chamber, (ex. Cities Last Broadcast – The Humming Tapes). Instead, Her Quiet Garden hones in on atmospherics and emotion. There are massive amounts of cathartic and lethargic emotion flowing through every moment of Her Quiet Garden. The music itself has a sort of lazy summer afternoon vibe. It begs to be heard while reading a book beneath the shade of an old gnarled tree, or while lying in bed on a hot summer night, too close to sleep to be productive, but too far to be fully relaxed. Tracks like "Death would find my halls and flood them" and "Snow falling on black water" have an incredibly sluggish and depressive feel.
While the album is undoubtedly steeped in lethargy and a generalized sense of depression, there are absolutely beautiful moments shimmering through the haze. "Unable" is a nice combination of the two sides co-mingling. The underlying drone/atmospherics are quite dark, giving a very ominous vibe to the track. But the piano section which sort of sits atop the track is more light-hearted. The two sides combine giving us a sense of that respite from depression, those beautiful moments between memories of loss, and yet even in those moments, we still cling to the worst, even if only subconsciously.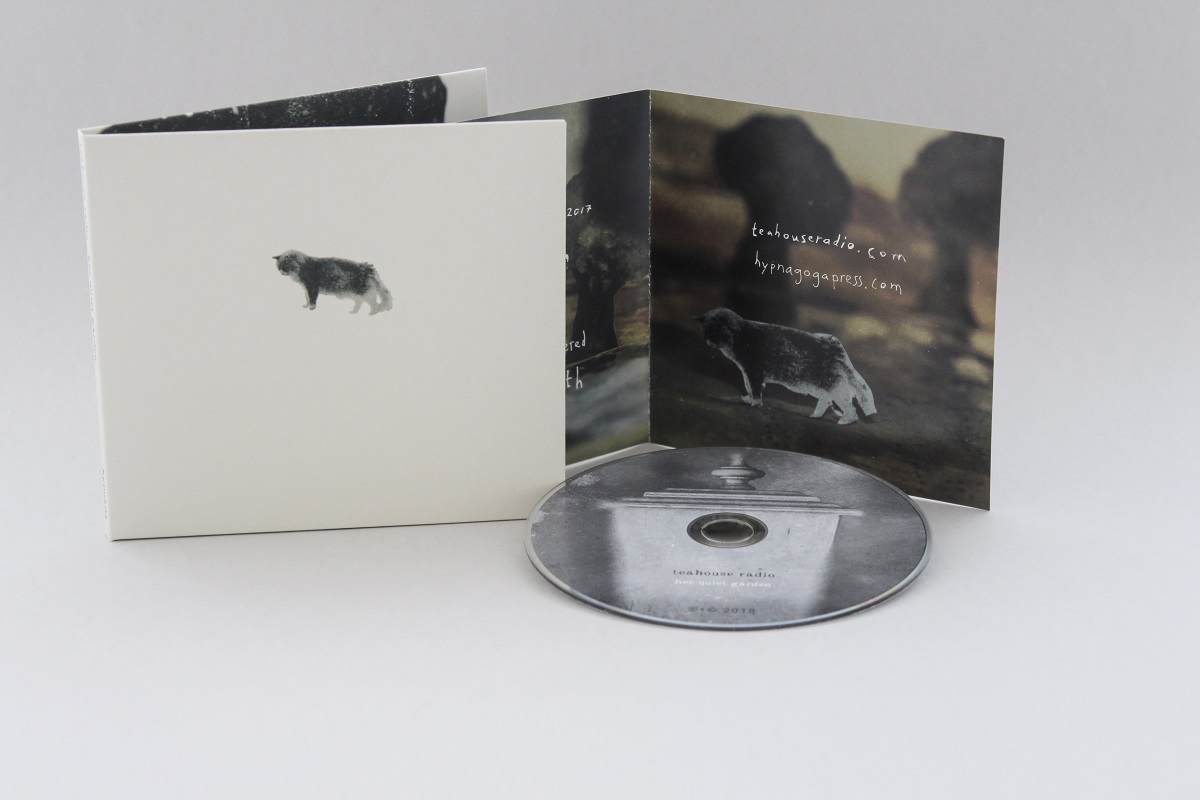 Relaxing and positive elements show through occasionally on Her Quiet Garden. On "Dreaming splendid spaces", Boström incorporates several light-hearted piano elements giving the track a very nice warm feeling. Boström hums along in the background, quietly and effortlessly fading into the mix. This all serves as a respite from the otherwise bleak nature of Her Quiet Garden. But this is the point. The imagined garden in Boström's vision is a place to visit those lost loved ones which are still held so dear. Deeply negative emotions are sure to surface, but memories of happiness and contentment are also sure to help exert a balance, and maybe find a personal understanding, a path to move forward.
Her Quiet Garden is not about finding an escape from one's sorrow, loss, depression. It is about seeing it as it is, all the hard saddening memories combined with all those wonderful days and nights spent in a youthfully ignorant contentment. The loss of any true loved one, or even a past home or acquaintances, all come with their share of good and bad. Her Quiet Garden lets all these emotions melt into one another, giving listeners a deeply moving album, which will likely make a much greater personal connection with each listener than the majority of the music coming out of the post-industrial scene. This is what has kept listeners returning to Boström's music over the years; his ability to tap directly into the mind of the listener, playing our memories and emotions like yet another instrument in his collection.
Her Quiet Garden was release on Hypnagoga Press in a CD edition of 100 copies (only about a dozen remain). The album is also, of course, available online. You'll find in the album's artwork some very unique elements. Boström used a very different technique in it's creation, which can be seen and explained in better detail through the videos he's posted online about the process. There has been talk of Her Quiet Garden being the best release yet by Pär Boström. I would rather not make that judgment, I love far too much of his previous work to downgrade its importance in any way. But, with that said, this is one incredibly powerful release, from the technical side as well as the emotional. It also doesn't hurt, on the technical side, that Simon Heath (Atrium Carceri, Cryo Chamber) did the final editing and mastering of the release.
I would highly recommend Her Quiet Garden to anyone that loves to hear various instruments boldly blended with dark ambient elements. But, also to anyone needing a helping hand in coping with loss. You are likely to find as much solace in these songs as Boström did. So get some headphones and take this album with you to your own quiet garden, where ever it may lie.
Written by: Michael Barnett